Back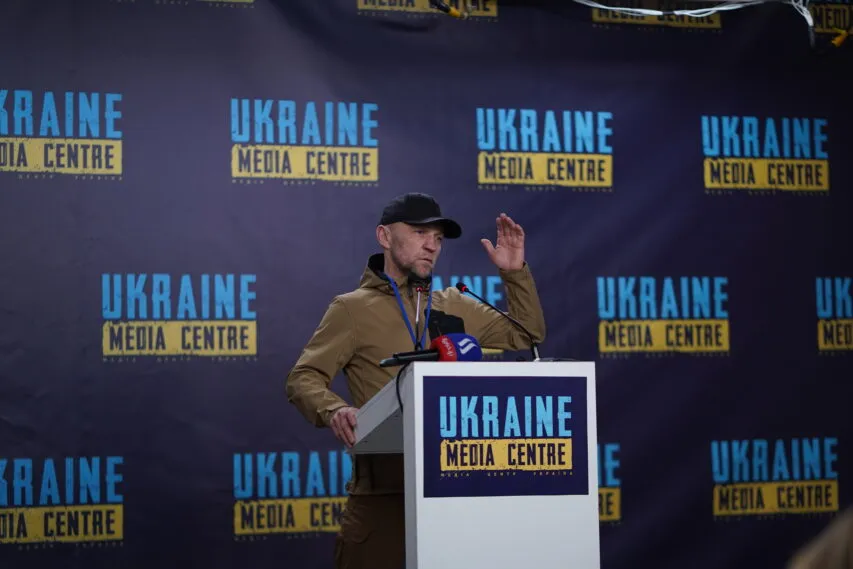 March 14, 2022, 14:29
"People Willing to Work Are Queueing at the Gate of Lviv Armoured Plant," Plant Director says
Employees of Lviv Armoured Plant are working 14 to 16 hours a day, often spending the night at work to speed up the equipment repairs for Ukraine's Armed Forces. During his press briefing in Ukraine Media Centre, Viktor Androshchuk, Plant Director, disclosed this fact.
At the same time, the number of people who are willing to work at defence industry plants grew massively after the start of Russia's all-out aggression. As a result, we have more than enough blue-collar workers. But, unfortunately, we are short of equipment to employ everyone who is willing to work.
According to Viktor Androshchuk, Ukraine's defence industry plants have already organised additional spare parts supplies from Europe. They are trying to bridge the deficit caused by difficulties with obtaining parts and materials from plants located in Ukraine's East.

We want to remind you that Ukraine Media Centre started working in Lviv to support media covering the war unleashed by Russia against the Ukrainian people. The Media Centre will provide information support to journalists currently working in the City of Lviv and Lviv Oblast. In addition, the Centre will host daily press briefings by government officials, international partners, and activists from Lviv and other cities of Ukraine.