Back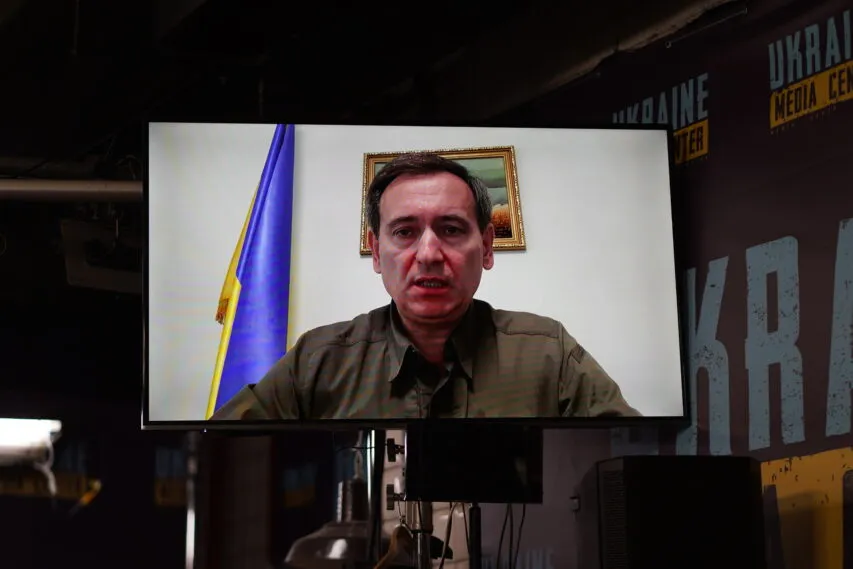 Fedir Venislavskyi, People's Deputy of Ukraine, President's Representative to the Constitutional Court of Ukraine, Media Center Ukraine
September 12, 2022, 13:37
"People Who Cooperated with russians under Threat to Their Life or Health Should Not Be Afraid of Collaboration Charges," Venislavskyi, Member of Rada
Residents of de-occupied territories would not be prosecuted for collaboration if russians threatened them with death for their refusal to cooperate or held their family hostage. Fedir Venislavskyi, Member of Verkhovna Rada and President's Representative to the Constitutional Court of Ukraine, stated this during his briefing at Media Center Ukraine.
"I want to allay fears of those citizens who had been forced to exercise any activity under the threat of death or damage to their health under the circumstances beyond their control. They certainly will not be legally prosecuted for such activity.
People have nothing to fear if they worked, fearing for their life or lives of their relatives and being effectively held hostage," Fedir Venislavskyi explained.
On a separate note, the Member of Rada highlighted that employees of utilities – the people who supported the supply of water, electric power, and gas within occupied territories – will not fall within the scope of the criminal law article on collaboration if they have not been appointed to management positions.
In fact, Article 111-1 of Ukraine's Criminal Code applies to the active deeds of individuals who reject Ukraine's right to freedom, sovereignty, independence, and full-fledged functioning. It applies to those who support the occupying power and russia's war against Ukraine, who hold jobs voluntarily where they exercise organizational and administrative functions. It applies to those who have actively supported the bodies of the occupying power, volunteered material resources, for instance, by taking part in repairing the military equipment," the Member of Rada explained.
In March this year, the Verkhovna Rada of Ukraine adopted an act criminalizing the collaboration. The activity to the benefit of occupiers is punishable with up to 15 years of imprisonment with property confiscation, while the perpetration of acts that have resulted in death or other grave consequences is punishable with more than 15 years of imprisonment or imprisonment for life.
Read more: https://mediacenter.org.ua/news