Back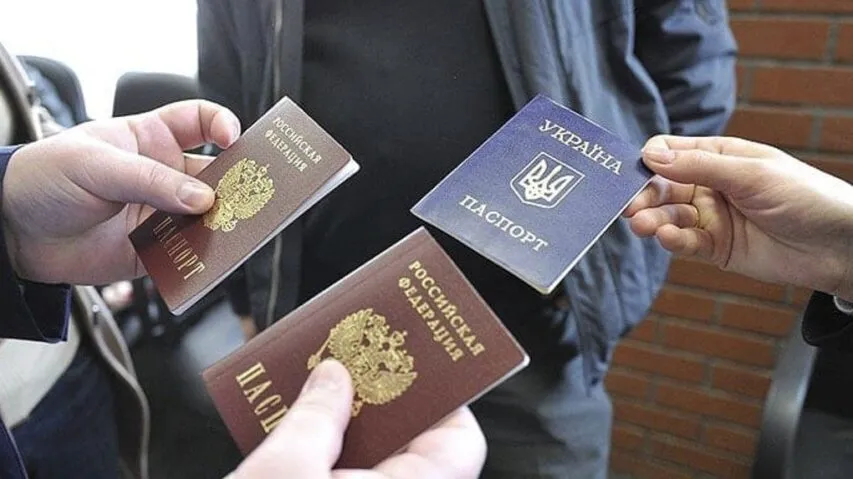 June 16, 2023, 14:22
People are threatened with healthcare access deprivation, unpaid salaries, and mobilization – Artem Lysohor about forced passportization in Luhansk region
Lacking the courage to carry out forced passportization of the population closer to the front line, the occupiers, however, unfolded the process in remote areas. The method of blackmailing is a particular one the occupiers resort to.
Artem Lysohor, Head of Luhansk Oblast Military Administration, made the relevant report at a briefing at the Media Center Ukraine – Ukrinform.
"The passportization has unfolded and is well underway. Mobile visiting mission groups are arranged but still lack the courage to carry out the activities closer to the front line. It's a direct result of the Armed Force's outstanding performance," he said.
Artem Lysohor noted that the occupiers were conducting forced passportization, resorting to various kinds of blackmail. According to Artem Lysohor, school leavers were not allowed to take exams, having no Russian passports issued.
"They are working in full swing: blackmailing people and forcing them to take Russian citizenship, this Russian piece of paper. Bringing all means possible such as non-payment of wages, healthcare access deprivation, and mobilization of men to pressure forcibly issuing Russian passports. Among other things, children were not allowed to take exams after completing 11th grade having no Russian passport issued," he said.
Read more: https://mediacenter.org.ua/news