Back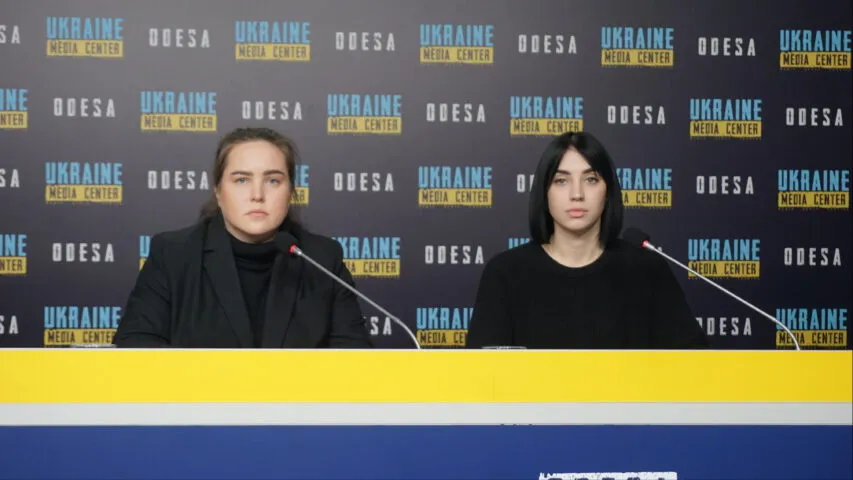 November 8, 2023, 16:02
People are detained, killed, grain is stolen and forced to sign contracts with the invaders – human rights activist tells about the actions of the occupiers
In the temporarily occupied territories of Ukraine, the occupiers continue to repress the local population in order to identify pro-Ukrainian citizens because they are afraid of Ukrainian resistance.
This was stated by human rights activist Iryna Chaura during a briefing at the Ukraine-Odesa Media Center.
"The FSB is conducting searches in the homes of local residents, stopping and searching cars, checking mobile phones. In Zaporizhzhia region, the occupiers detained local residents, one of the citizens of Ukraine was shot dead. A 32-year-old man was detained in part of the temporarily occupied Kherson region for his pro-Ukrainian position and disagreement with the Kremlin regime. In the temporarily occupied Luhansk region, a local resident was detained because the invaders found Ukrainian telegram channels in his phone. Now he is accused of espionage," the human rights activist noted.
In addition, the occupation authorities are forcing employees of Zaporizhzhia NPP to sign labor contracts with Rosatom.
"Today, despite the pressure of the occupiers, there are still 812 employees who have not signed contracts with Rosatom, while 2600 have signed them. Now the russians are intimidating and threatening the workers of the station with the fact that if they do not receive russian passports and sign contracts with Rosatom by January 1, 2024, they will not be allowed to work at the station, and, accordingly, citizens will be left without work and may be forcibly deported," Iryna Chaura emphasized.
Another problem identified by the human rights activists is that russians have increased the export of stolen food through the seized Berdiansk port and plan to reach 150 thousand tons of grain per month. In October, the seaport of Berdiansk received 9 ships, three more than a month earlier. The total amount of cargo handled was 26,700 tons of grain, which is 6 thousand tons more than in September. In addition, russia continues to plunder the port itself. Thus, the occupation authorities issued an order to transfer 29 real estate objects, 8 fleet units, and navigation equipment from the temporarily occupied seaport of Berdiansk to the ownership of Russia.
Read more: https://mediacenter.org.ua/news