Back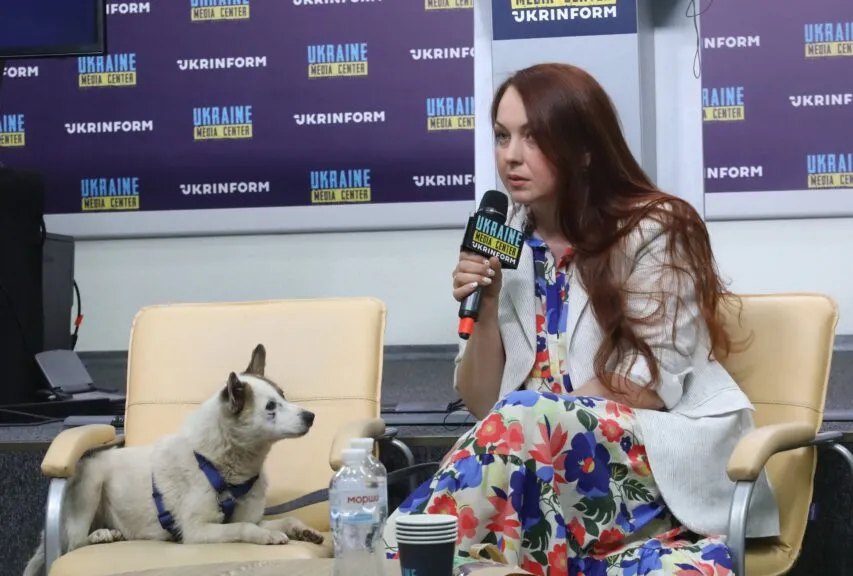 Iryna Podvoiska, Director of Patron Pet Center, Media Center Ukraine – Ukrinform
June 12, 2023, 14:22
Patron Pet Center in Kyiv shelters, rehabilitates and helps to find animals from Kherson region owners 
Patron Pet Center in Kyiv has already provided shelter to 75 animals from the Kherson region, who are also getting through tough situations due to the Kakhovka dam disaster.
Apart from qualified veterinary care and high-quality living conditions, animal psychologists assist wildlife in emergencies.
"While still in the construction process, recently, we spontaneously opened our doors, as the aggressor country is making its own adjustments every day, affecting our lives.
Therefore, we could not stand aside when the tragedy at the hydroelectric power station collapsed, and we started taking animals from Kherson. After making an announcement, all the military, volunteers, and international foundations evacuation groups began calling us to ask if we could shelter the animals in the midst of the disaster. Of course, we could not refuse. And today our center houses 75 animals. These are pets: cats and dogs, unfortunately, affected when the flood disaster struck, who ended up homeless and had to be rescued," explained Iryna Podvoiska, Director of Patron Pet Center, at a briefing at the Media Center Ukraine – Ukrinform.
Iryna Podvoiska noted that almost all of the rescued animals that are now in the center had their owners. Therefore, the organization is making every effort to find owners who are able and willing to return their pets.
"Every day, we get calls from Kherson residents in tears asking whether we shelter their pets by chance. As of today, several dogs found their previous owners. We contact them and are also looking for them in groups. There is ongoing support from our volunteers and Kherson residents. That is why we are sincerely impressed by people's love for their pets. We want to help them, so the first priority is to find previous owners who want to return their pets, who have the opportunity to return them to their homes," emphasized the director of the center.
In addition, Iryna Podvoiska noted that the center would be glad to receive assistance in cleaning and walking the animals, in particular, which is carried out according to the appropriate schedule.
The Patron Pet Center is located in Kyiv, in pavilion 11 of the Expocenter of Ukraine National Complex.
Read more: https://mediacenter.org.ua/news