Back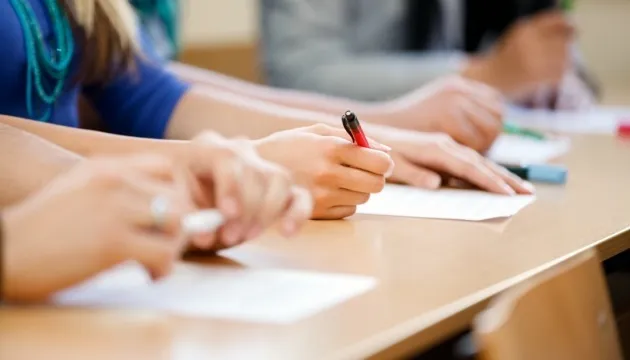 January 23, 2023, 14:58
Passing the NMST Creates Attractive Conditions for Admission of Ukrainian School Leavers to National, Rather Than Foreign Universities — Ministry of Education and Science
Ukrainian universities must compete with foreign ones for Ukrainian school leavers; this is especially relevant now, when many teenagers are outside the country. Andrii Vitrenko, First Deputy Minister of Education of and Science Ukraine, said during the briefing at Media Center Ukraine — Ukrinform about how passing the one-day National Multi-Subject Test (NMST) contributes to admission exactly to Ukrainian universities.
"The lessons of last year's first military admission process showed the NMST efficacy. The number of Ukrainian children enrolled in higher education institutions was beyond our wildest expectations. Therefore, we are confident that this format allows national universities to compete with Western ones, which now try to give preferences for Ukrainian students who have shown themselves as very capable students during their tuition in foreign schools. What is the deal for Ukrainian school leavers? This format is simple and comprehensible. NMST is a one-day test. Recall that the EIT lasts for a few days. And now, in the period of fantastic mobility of Ukrainians who often change their place of stay, it is very difficult to rely on spending any week to pass this test," Andrii Vitrenko said.
Among other factors, the First Deputy Minister mentioned the possibility to interrupt the process of passing the NMST for security reasons, unlike the EIT, as well as the psychological component: according to Andrii Vitrenko, one-day testing reduces the stress experienced by the Ukrainian children now.
Read more: https://mediacenter.org.ua/news