Back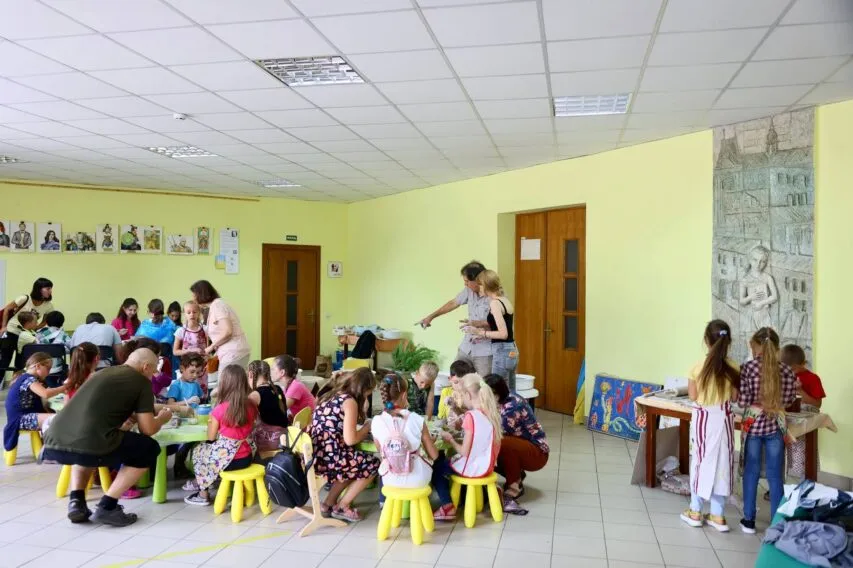 фото: Львівська міська рада
September 2, 2022, 13:41
Pascal Woestelandt, an Artist from Luxembourg, Came to Lviv to Offer Art Therapy to Ukrainian Children
Pascal Woestelandt, an artist from Luxembourg, came to Lviv to engage Ukrainian children in creating art. On August 29, a traveling pottery workshop started working as a part of Ukraine as Eldorado of the Future project. Pascal Woestelandt, together with the Ukrainian children, creates a ceramic panel in the colors of the Ukrainian flag. The master classes for children are offered on the basis of Lviv's Centralized Children Library System.
Vasyl Kmet, Director of the Lviv Centralized Children Library System, told about this during the briefing at Media Center Ukraine.
"Several master classes were held to show the world what Ukraine really is like through art. The artist's idea is to make a beautiful panel in Ukraine's national color that will become a part of a map of Ukraine, with outer fields to be filled by children from other countries who make plates with symbols and in colors of their respective countries," Vasyl Kmet explained.
The ceramic artist Pascal Woestelandt has worked with children of various ages for many years and believes art therapy helps attain mental harmony. This is why the artist came to Ukraine during the war.
"Clay modeling master classes is a method to express and develop oneself; it is an educational process. Children are usually happy and smiling even if they come here being sad. All children want peace," Pascal Woestelandt shared his impressions of working with the Ukrainian children.
Read more: https://mediacenter.org.ua/news