Back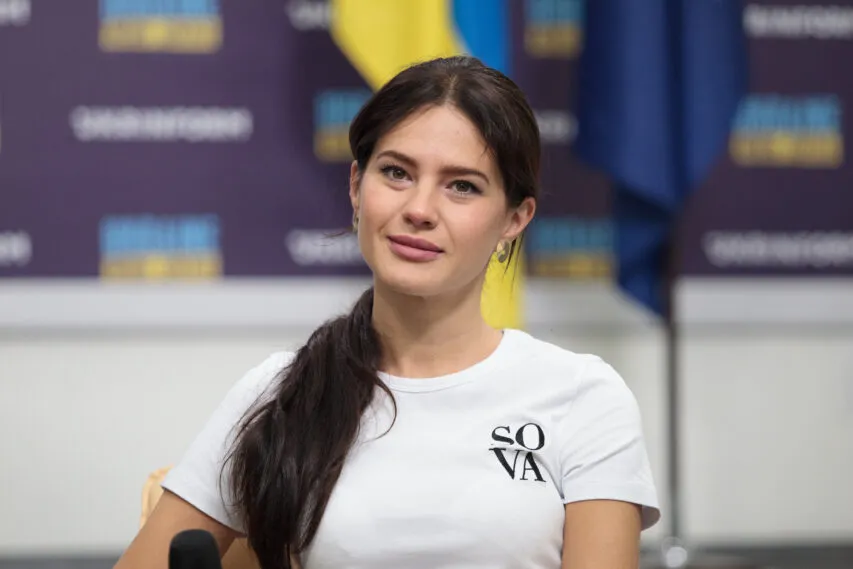 October 18, 2023, 12:59
Oxygen can change everything: Ukrainian climber to hold charity event to help Ukrainian military
Ukrainian Antonina Samoilova already conquered Everest twice and became the first climber of the country to complete a difficult ascent of the 8,000-meter Manaslu in Nepal. Despite feeling ill and running a fever that she caught during the expedition, she still reached the summit and conquered the mountain. However, she says that at first, she had planned to do it without oxygen, but at a certain stage she decided to climb with oxygen.
Having realized that oxygen saves lives not only in the mountains, Antonina Samoilova decided to share the stories and adventures of her ascent to the peaks of the world at a charity evening to raise funds for oxygen concentrators for the Ukrainian military defending Ukraine.
Ukrainian climber Antonina Samoilova made this statement during a press conference at Media Center Ukraine – Ukrinform.
"On October 24, at 6:00 PM, in "Veranda on the River" restaurant, I am holding a charity evening with an auction, during which two lots will be raffled off. All funds collected at the event, both from tickets and from the auction, will be sent to Hospitallers (Medical Battalion – Ed.) to specifically buy oxygen concentrators for the military and for the wounded to save their lives. I called my evening "Oxygen = life," because in the mountains, like nowhere else, you understand this, you understand that oxygen can change everything if you get in some kind of trouble. And I saw some symbolism in this. And we want to raise as much money as possible, because the more concentrators there are, the more people will be saved," said Antonina Samoilova.
Read more: https://mediacenter.org.ua/news