Back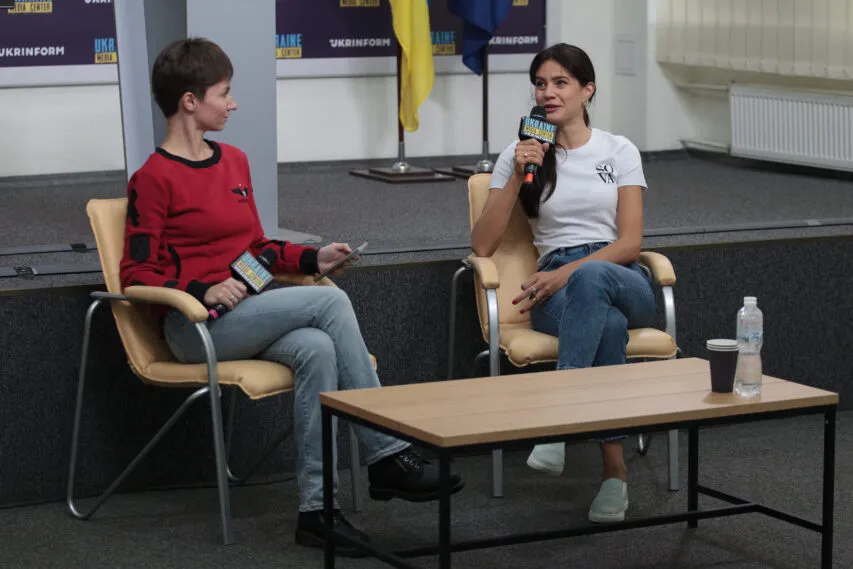 October 18, 2023, 13:12
Over the past two years, I have not seen a single Russian tricolor on the mountaintops – Ukrainian climber Antonina Samoilova
The Ukrainian climber noted that for Russians who climb the world's peaks, their country's flag has become a symbol of shame. Instead, the Ukrainian flag now stands for strength, struggle, freedom, and the best national qualities, and foreigners who conquer the peaks share the view.
It was stated by Antonina Samoilova, the first Ukrainian climber to summit the Manaslu 8,000 meter peak, during a press conference at the Media Center Ukraine – Ukrinform.
"I can't stop thinking now that over the past two years, I have not noticed a single Russian tricolor planted on the mountaintops. However, there are climbers from Russia who reach the peaks. But they are just ashamed, they find themselves in a bind of being unable to even place their country's flag on the top because there is nothing to be proud of, it's an absolute shame. And I am so grateful to our people and each and every Ukrainian, who, in their own way, made me proud of my nation and made me unfurl the flag of my country on the top with honor. Besides, my other foreign friends are proud of me, they also see it imbued with symbolism. This flag has become a symbol of strength, struggle, freedom, all the best, and the best national qualities. And this is something that makes me happy, and of course, I want to do it over and over again," explained Antonina Samoilova.
It should be noted, that Antonina Samoilova became the first female Ukrainian climber ever to summit the difficult eight-thousand-meter-high Manaslu (previously conquered only by men). Antonina Samoilova climbed the Himalayan Manaslu, whose peak reaches 8163 meters, on September 28, 2023, at 7:00 AM. It took 37 hours to climb to the peak! Before that, she also became the first climber to climb Mount Everest twice.
Read more: https://mediacenter.org.ua/news