Back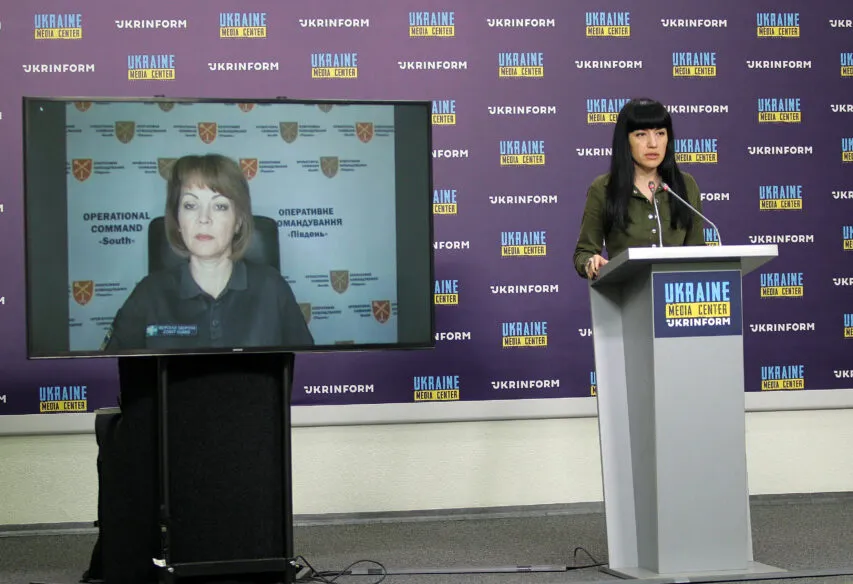 Natalia Humeniuk, Head of the United Coordinating Press Center of Security and Defense Forces of the South of Ukraine, Media Center Ukraine — Ukrinform
September 14, 2022, 16:05
"Over the past day, artillery destroyed three enemy ammunition depots in the south," South Operational Command
The situation is quite dynamic and intense in the south of Ukraine, however, it is under the control of Ukraine's Armed Forces. In just one night, the russians fired 75 heavy artillery shells at Nikopol region. Fortunately, there were no casualties. The enemy again used missiles from the S-300 air defense system to attack Mykolaiv region. Unfortunately, there are dead and wounded.
Natalia Humeniuk, Head of the United Coordinating Press Center of Security and Defense Forces of the South of Ukraine made this statement at Media Center Ukraine — Ukrinform.
"The russians cannot advance by land, so they are trying to use such means of influence as constant shelling in every possible way," — she pointed out.
Currently, the South Defense Forces are working to destroy all possible crossings that the enemy uses to bring in weapons and ammunition.
"The enemy is receiving orders to keep at least some of the declared (land) by any means. Over the past day, our gunners destroyed three ammunition depots and command centers. But the enemy still has certain supplies that they brought there," — Natalia Humeniuk said.
She added that the russians in the south of Ukraine realize that their position is far from winning, the only way to save their lives is to give up and become a part of a prisoner swap.
Read more: https://mediacenter.org.ua/news