Back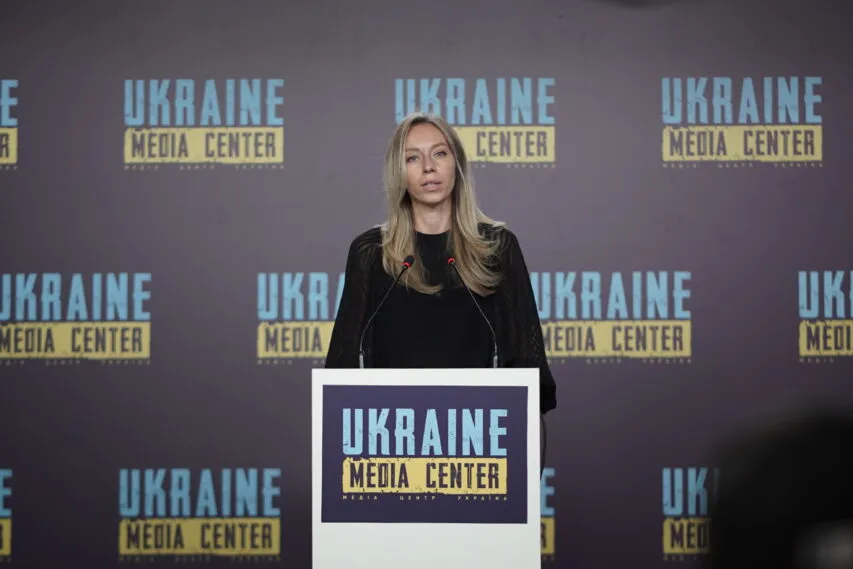 Алла Ющук, менеджерка проєктів з довкільної тематики Координатора проєктів ОБСЄ у Медіацентрі Україна, 16 червня
June 16, 2022, 14:03
"Over the Last 100 Days, There Were as Many Incidents at Hazardous Industrial Facilities as over the Preceding 8 Years," OSCE
The number of incidents at hazardous industrial facilities over 100 days of russia's all-out invasion is the same as over the entire period of war in Ukraine's east. Alla Yushchuk, Manager of Environmental Projects of the OSCE Project Co-ordinator in Ukraine, disclosed this fact during her briefing at Media Center Ukraine. According to her, russia's all-out war against Ukraine made the environmental situation in the region vastly worse and spawned several serious risks.
"The scale is huge. We can see numerous missile attacks that destroy towns and ruin homes and infrastructure. The huge amount of building rubble was complemented with military equipment, with appropriate measures to be taken and conditions to be created for its safe disposal," Alla Yushchuk explained.
According to Ambassador Henrik Villadsen, OSCE Project Co-ordinator in Ukraine, the environment is a classic sphere of OSCE's interest. It became one of its priorities after the outbreak of russia's all-out invasion.
"Unfortunately, the war exacerbated many problems. Of course, it makes the priority ranking of environmental protection higher. During these tragic days, it is our priority to think about people whose life is in danger. However, the environmental damage will give rise to long-lasting consequences for the life and health of people living both within and outside the affected areas," Henrik Villadsen said.
Read more: https://mediacenter.org.ua/news