Back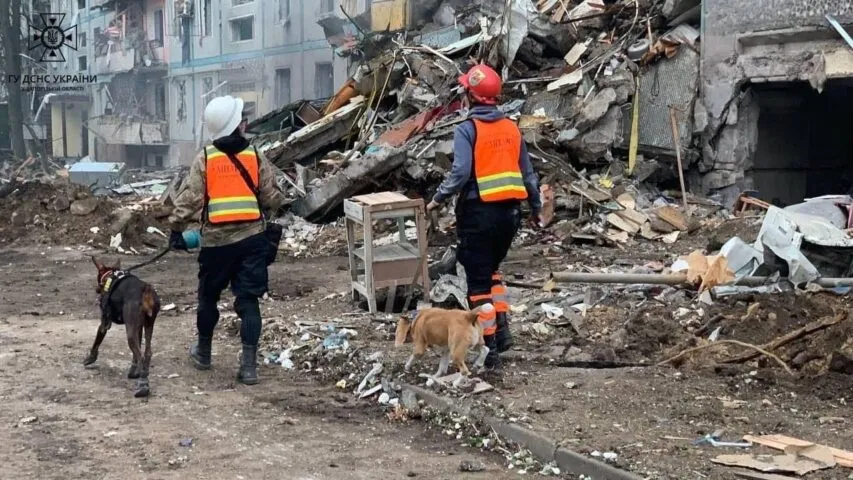 October 12, 2022, 13:25
Over 70 people dead in Zaporizhia as result of russian bombings in past 2 weeks — Oblast Military Administration
More than 70 people have died in Zaporizhia since September 30 of this year as a result of russian attacks. Hundreds of townspeople were injured. Oleksandr Starukh, Head of Zaporizhia Oblast Military Administration made this statement at a briefing at Media Center Ukraine.
"High-rise buildings, stand-alone houses are destroyed, infrastructure objects are destroyed and damaged. These barbaric attacks on civilian objects have left great scars on the city. All the missiles that hit the city are precision-guided. They fly where they need to fly. These scum targeted residential buildings, and that is why we have such a large number of victims," ​​— Oleksandr Starukh said.
According to him, the specialized services quickly coped with the consequences of the russian missile strikes. There is only one object left in the city, where the debris is still being cleared.
"There, a rocket with a ton of explosives hit a high-rise building. Therefore, we still need to work, to strengthen everything so that it does not collapse on the heads of those clearing the rubble and to get people's bodies out of there, so they can be buried," — the Head of Zaporizhia Oblast Military Administration said.
According to Oleksandr Starukh, 7 rockets have already hit Zaporizhia and its outskirts today. As a result of the russian attack, one family was trapped in the basement, but the rescuers quickly cleared the debris and freed the people. There were no casualties.
Read more: https://mediacenter.org.ua/news