Back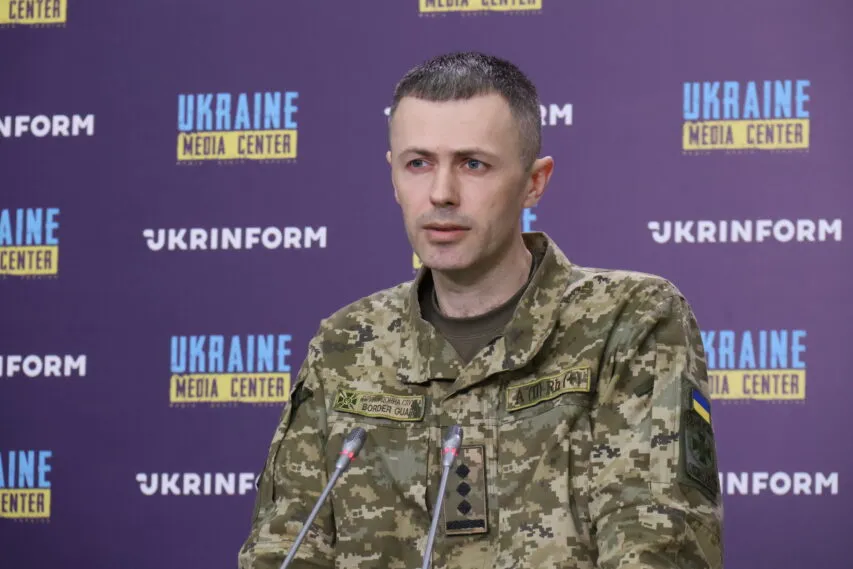 April 5, 2023, 17:16
Over 7 thousand volunteer applications have been submitted to the Border of Steel Guard Service
More than 7,000 volunteer applications have already been submitted to the Border of Steel, a unit being formed as part of the Offensive Guard assault brigades.
Andrii Demchenko, Spokesperson for the State Border Guard Service of Ukraine, made the relevant announcement during a briefing at Media Center Ukraine – Ukrinform.
"Some of the applications have already been considered, and those to make the cut and meet the admission requirements are already enlisted in the unit. The State Border Guard Service units, those with combat experience, which performed tasks in the East of our country and defended Ukraine on the border with the aggressor country, provide the Border of Steel basis," said the spokesman.
According to Andrii Demchenko, the units of military personnel forming the Border of Steel are currently being trained and coordinated.
"Only once the cohesion and training are complete will the unit perform tasks to defend Ukraine in the east at large. I want to note that the unit will operate just like other units of the Border Guard Service, according to the general plan of the General Staff of the Armed Forces of Ukraine," he added.
As a reminder, in early February 2023, the Ministry of Internal Affairs of Ukraine announced the formation of the Offensive Guard assault brigades. There are a total of 8 units, one of which is the Border of Steel, which is being formed in the work of the State Border Guard Service of Ukraine.
Read more: https://mediacenter.org.ua/news