Back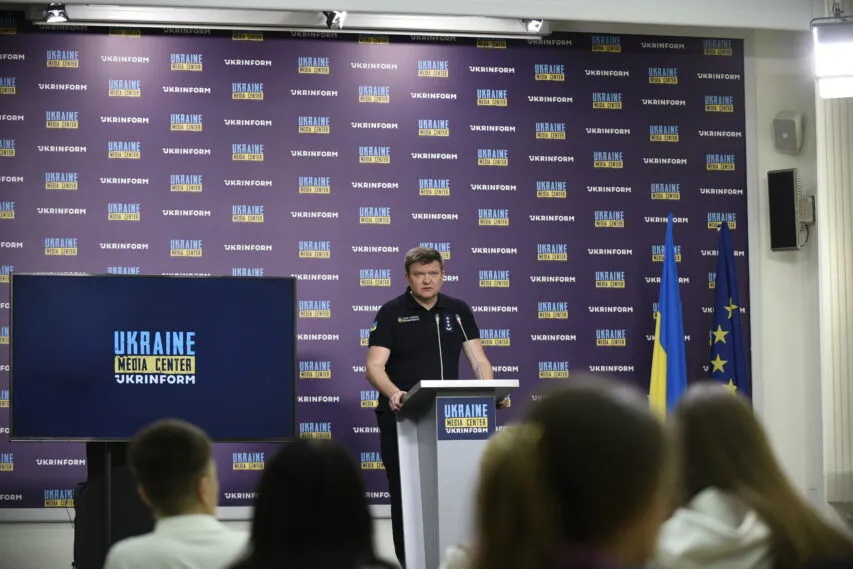 Oleksandr Khorunzhyy, Press Officer of the State Emergency Service Media Center Ukraine – Ukrinform
May 31, 2023, 18:36
Over 7,000 rescuers on duty 24 hours a day – Oleksandr Khorunzhyy
The State Emergency Service has forces, means and resources for effective work. Thus, more than 7,148 rescuers and about 2,200 pieces of equipment are on duty 24 hours a day.
Oleksandr Khorunzhyy, Press Officer of the State Emergency Service made this statement during a briefing at Media Center Ukraine – Ukrinform.
"We have 7,148 people, rescuers, on duty 24 hours a day. And as for the equipment, there are about 2,200 pieces of equipment. What kind of people are these? They are firefighters, they are rescuers, they are, in particular, K-9 units, they are special rescuers and rescue units that work on clearing the debris, such as the mobile rapid response rescue center or rapid response inter-regional center. Accordingly, these are also bomb squads involved in mine clearance, in particular, during russia's terrorist attacks. There are also diving units and many, many others," he explained.
According to the Press Officer, the equipment of the State Emergency Service is constantly being upgraded. Both the state and international partners help with this.
"We are in constant contact with international partners, this work is ongoing. We recently received bucket trucks from Germany in order to work and eliminate the consequences of fires and emergencies specifically in high-rise residential buildings and to get people out, rescue them and carry out emergency rescue work there. We received equipment for bomb squads. We received equipment from the French government to clear debris and rescue people. This contact is constantly maintained, the equipment is upgraded," he added.
At the same time, Oleksandr Khorunzhyy pointed out that the agency is currently organized as efficiently as possible in order to be able to quickly respond to em
Read more: https://mediacenter.org.ua/news