Back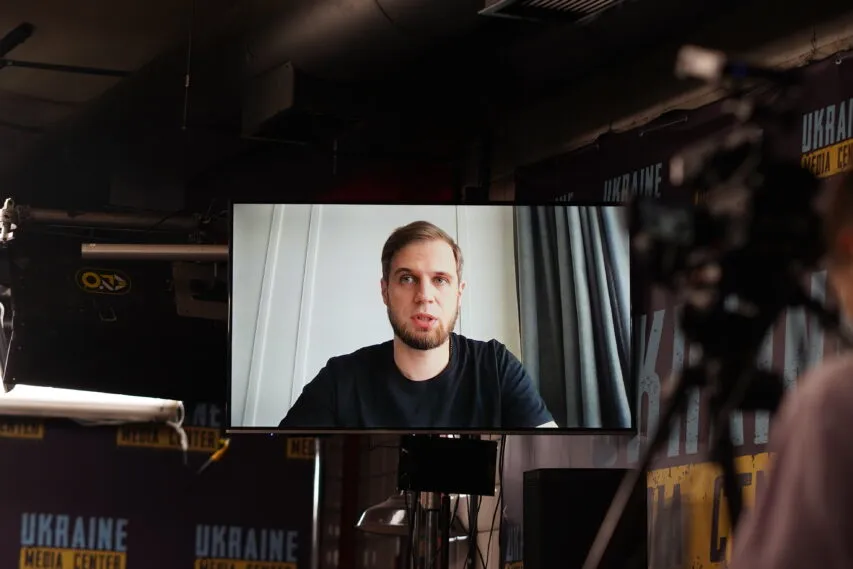 Denys Bashlyk, Deputy Minister of Agrarian Policy and Food of Ukraine, Media Center Ukraine
August 23, 2022, 13:35
"Over 3,000 farmers have already joined the State Agrarian Register. The platform should make it simpler for Ukrainian agricultural producers to receive aid," Agrarian Policy and Food Ministry
More than 3,000 Ukrainian farmers have already registered in the State Agrarian Register. The most agrarians who joined the register are from Lviv, Kyiv, Kirovohrad and Vinnytsia districts. Denys Bashlyk, Deputy Minister of Agrarian Policy and Food of Ukraine spoke about it at a briefing at Media Center Ukraine. The State Agrarian Register was created to make it easier for farmers to receive assistance and subsidies both from the state and the international community as efficiently as possible. It contains all the information about the farmer that the platform pulls from other state registers.
"The State Agrarian Register is a sort of "Diia" for agricultural producers. The tool is designed to create the best possible conditions for farmers. It is not made for tax or other kinds of control, only to make the support for our farmers as comfortable as possible," — Denys Bashlyk said.
According to him, similar registers exist in all countries of the European Union. Therefore, specialists from the EU, as well as representatives of the World Bank, were involved in the creation of the Ukrainian Agrarian Register. There is a plan to add Ukrainian banks to the register in the future to simplify the process of obtaining loans for domestic farmers.
"Farmers face credit problems in banks when they need to collect a lot of papers to get a loan. But, if the entire history of the agricultural producer's work is in the register, it will greatly simplify the process of granting loans and communicating with banks. Therefore, in the future, there are plans to connect banks to the registry in order to establish direct communication between farmers and financial institutions through the state registry," — Denys Bashlyk explained.
As reported, the State Agrarian Register was launched on August 12 this year. SAR (dar.gov.ua) is the unified digital hub for agricultural producers of Ukraine. Agricultural producers registered in SAR can apply for state subsidies, targeted and subsidized credit programs, as well as loans and technical assistance from the EU and other international donors.
Read more: https://mediacenter.org.ua/news