Back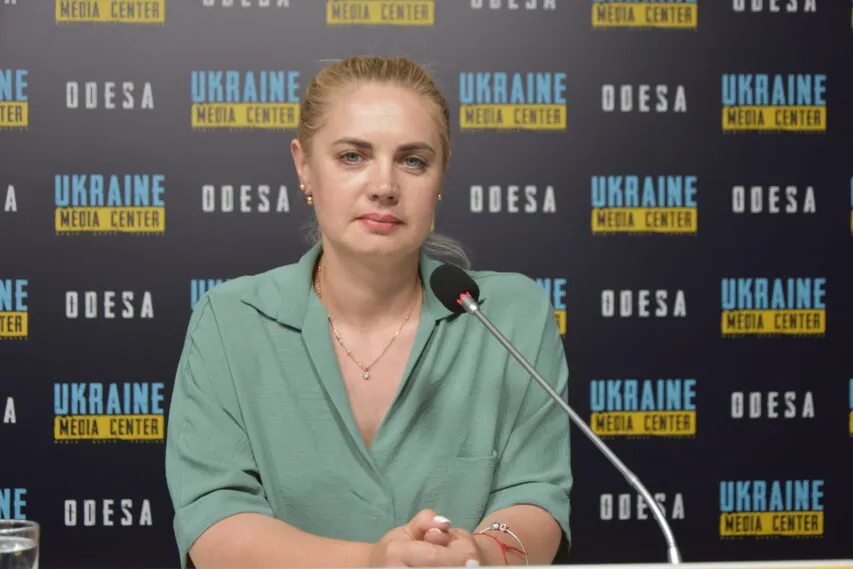 Photo by Media Center Ukraine – Odesa: Natalia Utiupina, head of the service for children's affairs of the Odesa regional military administration
July 5, 2023, 14:10
Over 1000 orphans and children deprived of parental care have been evacuated from Odesa region abroad
Starting June 1, evacuated orphans can be adopted by Ukrainian citizens. Natalia Utiupina, head of the service for children's affairs of the Odesa regional military administration, said this at a briefing at the Media Center Ukraine – Odesa.
"About 600 children are in Poland, many children are in Romania, Turkey, and the Republic of Lithuania. In total, more than 1,000 orphans and children under parental care were evacuated abroad," – the official said.
She noted that until June 1, evacuated children could be returned either to parents whose rights were restored or to relatives under guardianship. Orphans who were abroad were not subject to registration for adoption, even by Ukrainian citizens.
"Orphans can be registered for adoption now. We have instructed city administrations in the region to register orphans for adoption by July 7," Utupina said. It`s still impossible for foreign citizens to adopt Ukrainian orphans.
Ukrainians who wish to adopt a child must go through certain procedures. The first stage is an online meeting, which will be recorded and stored. The next stage is a personal meeting with the child. To do this, one or both parents, if they have permission to cross the border, must travel abroad, the official said.
The next step is to submit an application to the local children's service, and then the candidates must receive a conclusion on the feasibility of adopting children. Next, candidates must file a lawsuit with the court at the location of the institution where the child was placed.
"After a positive decision to adopt a child comes into force, parents have the right to travel abroad and pick up their child," – Utupina said.
She also added that before the adoption, candidates can place the child under foster care for a period of three months. The decision to do so must be made by the local guardianship authority. This is done so that candidates who have decided to adopt can immediately take the child to their family and complete all the necessary documents.
Read more: https://mediacenter.org.ua/news