Back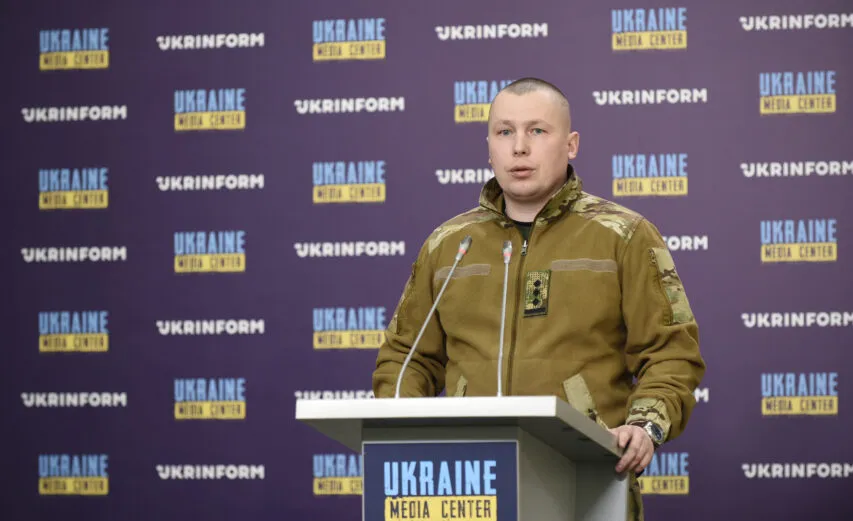 Colonel Artem Illyukhin, Commander of the 4th Rapid Reaction Brigade of the National Guard of Ukraine "Rubizh" (Frontier), Media Center Ukraine — Ukrinform
February 10, 2023, 14:01
"Over 10,000 applications to join "Offensive Guard" assault brigades have already been submitted: we are looking for citizens motivated to liberate our territories," Colonel Illyukhin
Last week, the Ministry of Internal Affairs announced the creation of "Offensive Guard" assault brigades that are to participate in the liberation of Luhansk, Donetsk and Crimea. Colonel Artem Illyukhin, Commander of the 4th Rapid Reaction Brigade of the National Guard of Ukraine "Rubizh" (Frontier), spoke about this in detail at a briefing at Media Center Ukraine — Ukrinform.
"There are a number of brigades of the National Guard — these are operational brigades, which are formed according to the principle of assault brigades of the National Guard. The brigades receive the tasks similar to those from the beginning of the full-scale aggression and in the summer — attack and assault tasks, offensive tasks. In accordance with the concept of development of these units, the number of brigades has been expanded. The state is in a better position to obtain more Western weapons and equipment. We are now looking for determined, motivated, patriotic citizens who have the desire to liberate our territories," — the Colonel said.
According to Illyukhin, brigade members will receive both individual training, which will last up to two weeks, and training as part of the unit, which ends with battle drills.
"Then we move on to another phase, which involves training as part of a platoon unit. This phase ends with tactical exercises with live fire. Then we proceed to unit coordination within the battalion, and then to unit coordination within the battalion. Simultaneously with the individual training during the first two weeks, the training of the formed battalion headquarters will be held in accordance with the decision-making system of the NATO partner countries," — Illyukhin said.
According to the Colonel, a typical fighter of such a brigade is a citizen of Ukraine who wants to defend the state and is motivated to liberate territories captured by the enemy.
"On average, these citizens are 30-35 years old, but there are younger and older people as well. We carefully select people aged 40-45+, if they are specialists in a certain field who have already served and completed their training earlier. The task is active offensive operations. Positions and places are constantly changing, so a soldier must understand that he has to bear some of the burdens of military service," — Illyukhin said.
The Colonel added that at the moment, over 10,000 applications have been submitted through various channels — the official website of the National Guard, the hotline, Civil Registry Offices and military enlistment and registration offices.
Read more: https://mediacenter.org.ua/news