Back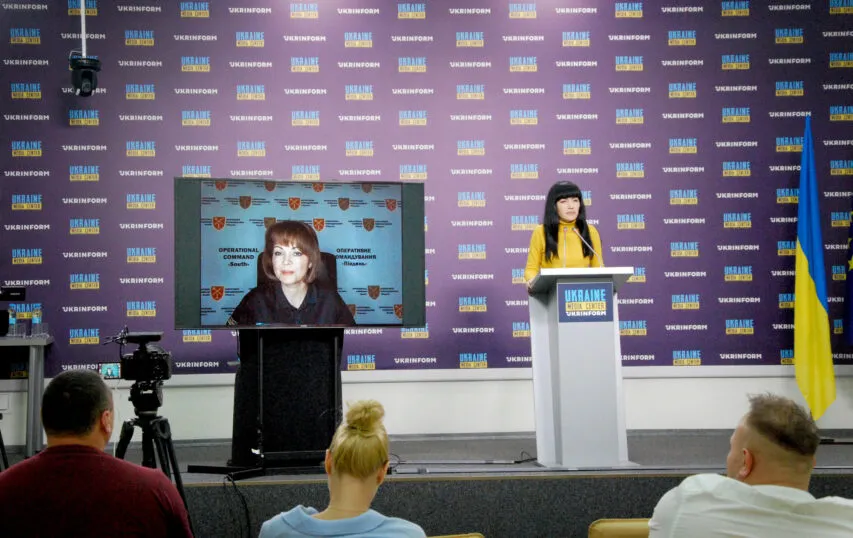 Natalia Humeniuk, Head of the United Coordinating Press Center of Security and Defense Forces of the South of Ukraine, Media Center Ukraine — Ukrinform
September 12, 2022, 14:36
"Over 1,800 Invaders Were Killed in the South over the Two Weeks," South Operational Command
Natalia Humeniuk, Head of the United Coordinating Press Center of Security and Defense Forces of the South of Ukraine, stated this in Media Center Ukraine — Ukrinform.
"Over two weeks, the defense forces operating in the south killed over 1,800 invaders and destroyed more than 500 automobiles and armored vehicles, 122 tanks, two airplanes, two helicopters, and about 20 cruise missiles the foe tried to attack Ukraine with," she said.
According to Natalia Humeniuk, invaders know that Ukraine complies with provisions of international humanitarian law. This is why russians quite often try to surrender to the Ukrainian military personnel.
"We carried out an active awareness campaign for russians how to surrender, make their unit unable to fight, how to properly turn in their weapons and become eligible for the POW exchange," she explained.
Read more: https://mediacenter.org.ua/news