Back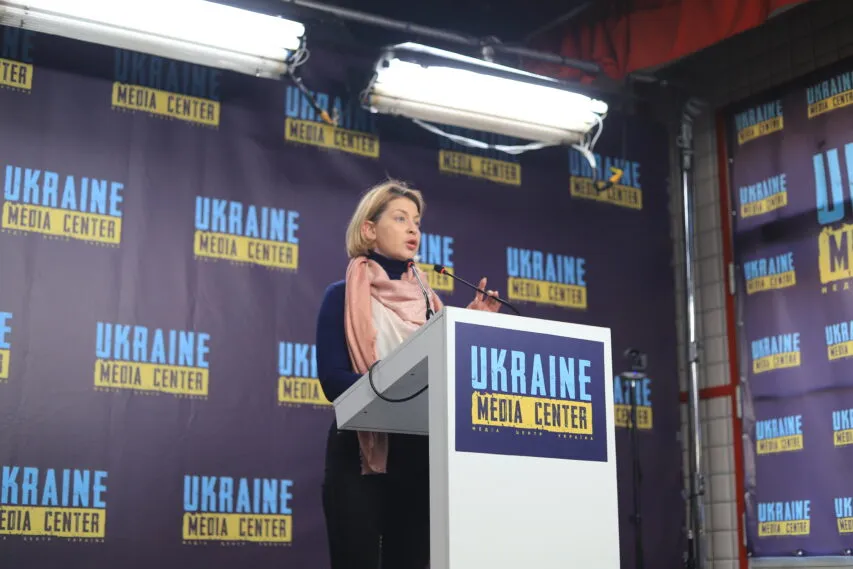 March 20, 2022, 15:34
Our task is to complete all procedures in 2-3 months so a political decision can be taken in the EU – Olha Stefanyshyna on Ukraine's EU membership
On March 1, the EU officially launched a fast-track procedure to consider Ukraine's application for membership. The current challenge for Ukraine is thus to complete all procedures in 2-3 months so that EU presidents and heads of government can make a political decision again. Olha Stefanyshyna, Vice Prime Minister for the European and Euro-Atlantic Integration of Ukraine, said this during a briefing at Ukraine Media Center. According to her, such a bureaucratic process normally takes 2-3 years. However, over the last 8 years, Ukraine has already done a lot of homework to cope with the task faster.
«We are among the top 20 trading partners of the EU. Last week, Ukraine and the EU synchronized their power grids. This means that large elements of the market no longer require a separate analysis – we have a basis allowing us to bypass some of the processes that normally take 2-3 years to complete. There is such an agreement.» – Ms. Stefanyshyna said.
On March 18, President of Ukraine Volodymyr Zelenskyy had a call with President of the European Commission Ursula von der Leyen. They agreed on the fact-track procedure.
«Ukraine has now changed the rules of the game everywhere – in the world order, in the European security architecture. The future of the EU is impossible without Ukraine. This is not because we are better or worse, but because we are here. We are at the front, we are defending democracy, your lives, and the security of all European countries. Accordingly, I do not believe there is a possibility of foot-dragging. We are one of the largest countries in Europe, which has been at war with russia for 8 years. Our task is to complete all procedures in 2-3 months so that the presidents and heads of governments of the EU countries can take a political decision again,» – Olha Stefanyshyna emphasized.