Back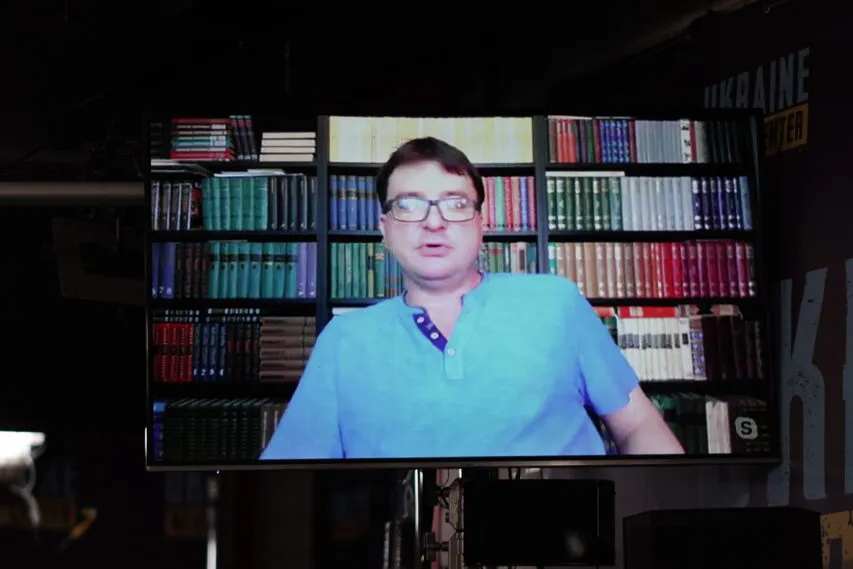 Дмитро Аверін, експерт екологічних проєктів Координатора проєктів ОБСЄ у Медіацентрі Україна, 16 червня
June 16, 2022, 14:06
OSCE Establishes EcoDozor, an Information Platform to Monitor Environmental Damage Caused by the russian Invasion
OSCE presented EcoDozor, a digital platform to monitor the environmental situation in Ukraine. They are convinced that information acquisition and analysis become critically important in a situation where the lack of data is a huge challenge. Alla Yushchuk, Manager of Environmental Projects of the OSCE Project Co-ordinator in Ukraine, presented the platform during the briefing at Media Center Ukraine.
"EcoDozor information platform is based on our experience of doing the work started in Ukraine's east. The platform was developed together with Zoï international environmental network that has been our reliable and valuable partner in environmental safety projects for many years," Alla Yushchuk explained.
According to Dmytro Averin, an expert of environmental projects of the OSCE Project Co-ordinator in Ukraine, the statistics gathered using the EcoDozor platform cover the period from the onset of the all-out invasion till June this year. Over 4,200 instances of damage to villages, towns, and cities were recorded over this period.
"We gathered a sizable amount of information to be used by Ukraine to gauge the environmental damage caused by russia's aggression. It can be used later to calculate the damage in monetary terms to understand the extent of losses suffered by Ukraine," Dmytro Averin said.
Read more: https://mediacenter.org.ua/news