Back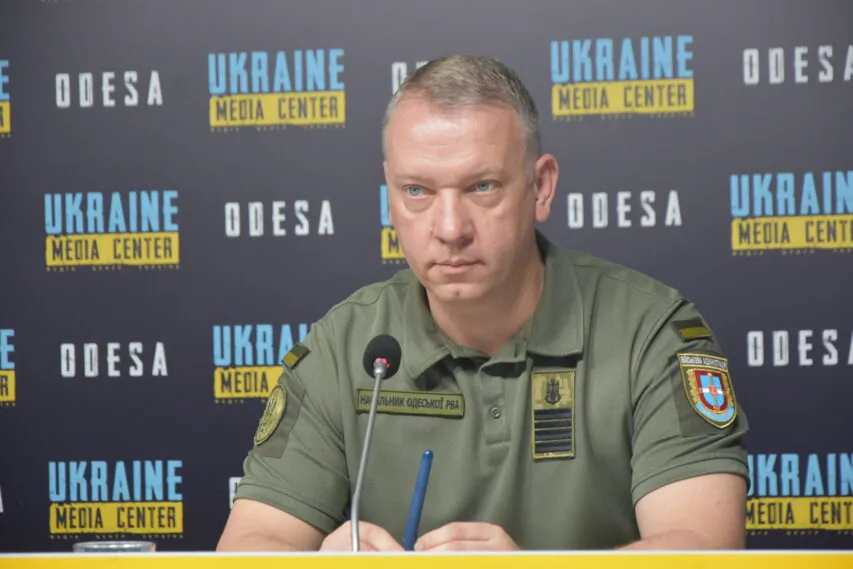 Photo by Media Center Ukraine – Odesa: Yuriy Kruk, head of the Odesa military district administration
June 6, 2023, 12:40
Opening of beaches in Odesa postponed until June 15 – district military administration
In the city of Chornomorsk, only one section of the coast may be opened. This was stated by Yuriy Kruk, head of the Odesa military district administration
, at a briefing at the Media Center Ukraine – Odesa.
He noted that by June 5, the Odesa city authorities had to provide the district military administration with recommendations on the possible opening of access to some beaches in Odesa.
"Now the deadline for opening some beaches has been extended until June 15. As of today, there is a ban. After June 15, when the acts of fulfillment of the conditions under which the beaches can be opened are provided, a decision may be made to allow access to some sections of the coast in Odesa," noted Kruk.
He also added that the authorities of Chornomorsk approached the district military administration with the possibility of opening some beaches.
"There are no traverses and breakwaters in Chornomorsk, so access to the sea can be allowed only in one area – the yacht club of the Chornomorsk commercial sea port. It needs to be equipped in a certain way according to the order – to install barrier nets at the entrance from the sea, rescue towers, etc.", the official added.
However, he noted that only one area in Chornomorsk currently has access to the sand – where beach sports competitions were held.
Read more: https://mediacenter.org.ua/news