Back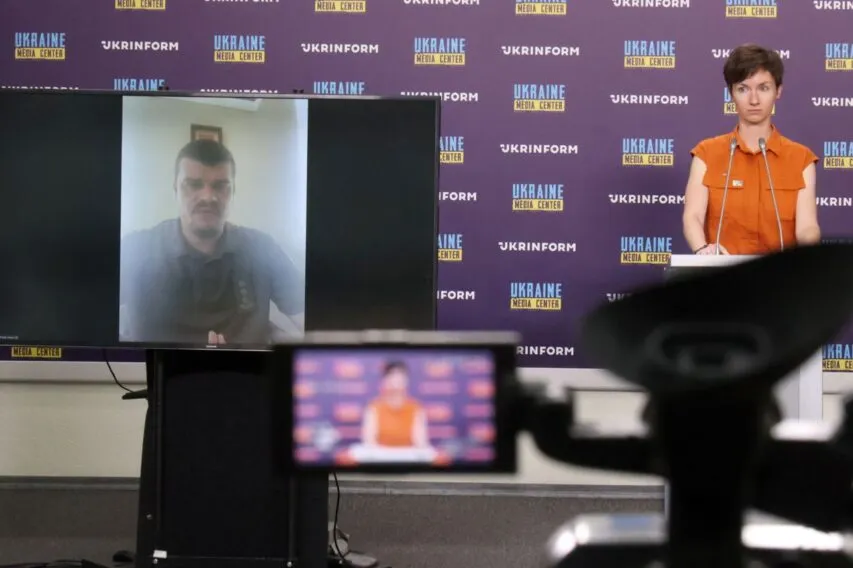 July 19, 2023, 13:17
Only two pharmacies open in Severodonetsk, there is no qualified medical care – situation in temporarily occupied territories of Luhansk region
The situation with most social facilities in the temporarily occupied territories of Luhansk region is rather difficult. In particular, only two pharmacies operate in Severodonetsk, but they are out of even the most basic medicines.
Artem Lysohor, Head of Luhansk Oblast Military Administration, made this statement during a briefing at Media Center Ukraine – Ukrinform.
"As an example, only two pharmacies remain open in Severodonetsk, and they are out of even basic medicines there. One can, of course, order medicines, and they will be brought from Luhansk, but then the price immediately increases by 100%, if one really needs these medicines," noted Artem Lysohor.
He also emphasized that people in the temporarily occupied territory cannot receive qualified medical care, as hospitals are either destroyed or converted to military needs.
"As for the ambulances, in case of getting injured or wounded the citizens in those cities of ours, which are situated along the contact line, up to 40 to 50 km away, they cannot receive help. The same is the case with hospitals – they were either destroyed during the enemy's offensive, or those hospitals that remained got converted to meet military needs. That's why our citizens simply can't get at least some qualified medical care," explained Artem Lysohor.
According to him, most of the doctors found there came from russia or from the territory occupied in 2014.
In addition, Artem Lysohor noted that the occupiers are not doing proper work in the matter of providing for the basic needs of people.
"Power, water, gas (supply – Ed.) – everything remains unchanged. No one is going to do anything there. Because, as the "leadership of the Luhansk People's Republic" reported, they have restored 27 water supply points there. I have one question – where? Because we are monitoring what the citizens are saying and what they are talking about, so I can say that this is not true," he said.
Read more: https://mediacenter.org.ua/news