Back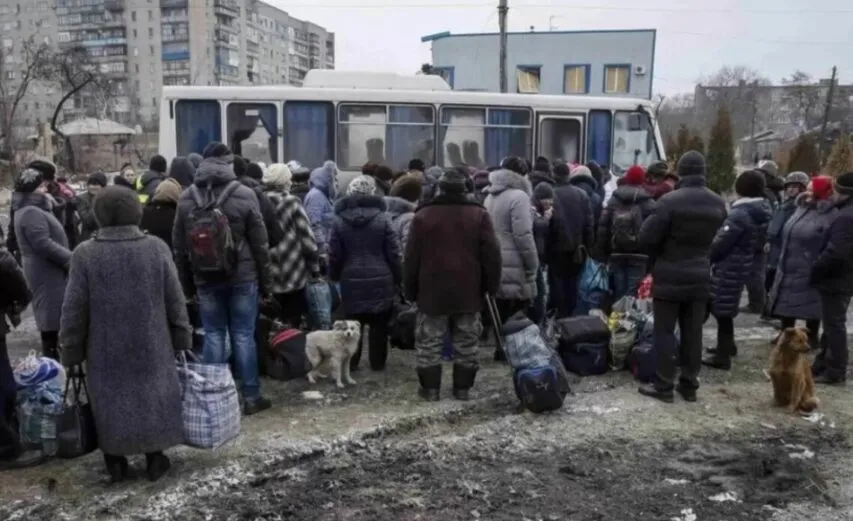 Фото ілюстративне
April 21, 2022, 16:57
Only 80 people have been managed to be evacuated from Mariupol yesterday, as the russian army did not let the buses through and set up the offensive
Yesterday, only 80 people in 4 buses, were able to evacuate from the city of Mariupol due to the fact the russian army did not allow enough transport for evacuation. After that, during a civilian gathering, hostile troops began an attack on the positions of Ukrainian defenders, resulting in some civilians decided to return to their shelters.
This was stated by Vadym Boichenko, the Mayor of Mariupol at a briefing at the Ukraine Media Centre, taken place in Kyiv.
"The evacuation of Mariupol civilians proceeding slowly, it was and is extremely difficult just like before. Yesterday it was announced about many buses that would be provided for evacuation, but only 7 passed by. The occupants should have planned out the evacuation routes clearly, enabling the loading of the buses along the route. But it was never their intention. Despite the difficulties our people were facing to get to the assembly point, as this was the Left Bank city area, cut off from the rest of the city, people came. At this point, the invaders launched an attack, hitting with heavy weapons, russian tanks were breaking into our defenders positions. Under such circumstances, people made the decision for themselves whether to go or stay in the city. A lot of people stayed put, believing it was dangerous to go. These four buses traveled for a day, spent the night in Berdiansk, and had already arrived in Zaporizhzhia. In spite of the fact that 80 people is less than we planned, yet it is 80 human lives that came to safety," – said the mayor.
The evacuation from Mariupol was also planned for 2 p.m. today, but as of 3 p.m., no transport had arrived to the assembly point, although more than 200 people had already gathered.
According to the mayor of the city, there are about 100 thousand civilians in Mariupol, including 300 to 1,000 people hiding from the bombing at the Azovstal iron and steel works.
"In order to count the death toll of civilians, we need to declare a state of ceasefire at least for 24 hours, warning citizens to come out of shelters, defining their the whereabouts and the number of those alive," Boichenko said.
According to the mayor, since the outbreak of the large-scale invasion, about 100 thousand civilians were managed to evacuate from the city, about 50 thousand civilians stay in the nearby villages and towns, and at least 20 thousand Mariupol citizens were killed. Another 40 thousand citizens were forcibly deported to the occupied territories of the Donetsk Oblast or to Russia.