Back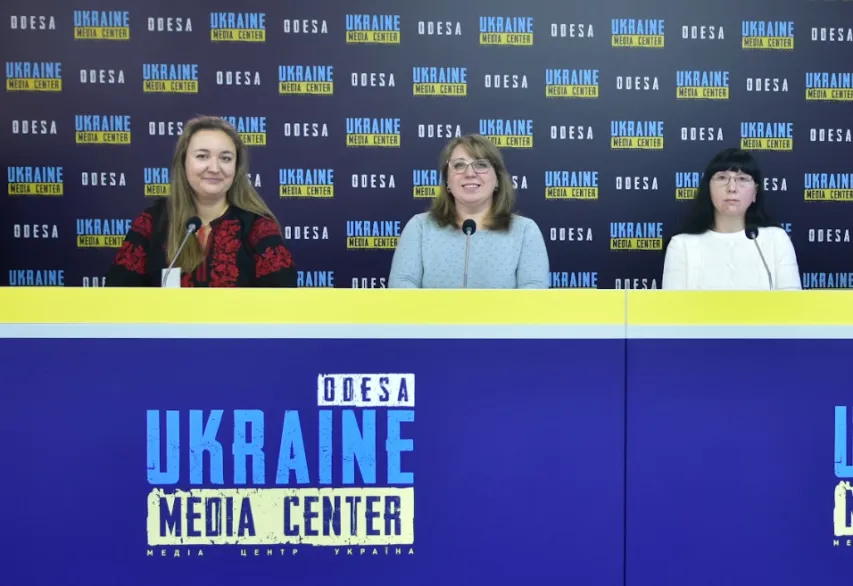 Photo by Media Center Ukraine – Odesa: Natalia Mykhaylenko, head of the regional center of patriotic education; Lyudmila Marushchak, representative of the Odesa Higher Vocational School of Maritime Tourist Service; Nataliya Chernyaeva, representative of the Odesa Higher Vocational School of Maritime Tourist Service;
February 23, 2023, 15:47
On the anniversary of the full-scale invasion, Odesa's residents ade invited to "Lesini chytannya" (Lesya's Readings) – a cultural event dedicated to Lesya Ukrainka
The event will take place on February 24, at 03-00 PM at the Hrushevsky's Library. About it at a briefing at the Media Center Ukraine – Odesa Natalia Mikhailenko, Director of the Odessa Regional Center of Patriotic Education.
"On February 25, it will be 152 years since the birth of our Ukrainian honorable woman and poetess Lesya Ukrainka. And my colleagues and I decided on February 24, to hold "Lesini chytannya" to demonstrate that we are unbreakable, that life does not stop, and in any case we will don't give up",  – Natalia Mikhailenko said.
She also added that the moderator of the event will be the teacher of the Odesa National University Irina Nechitalyuk. "So come to read Lesya Ukrainka's famous poetry, listen to a lecture on interesting events of her life and look at," – Mikhailenko added.
Read more: https://mediacenter.org.ua/news