Back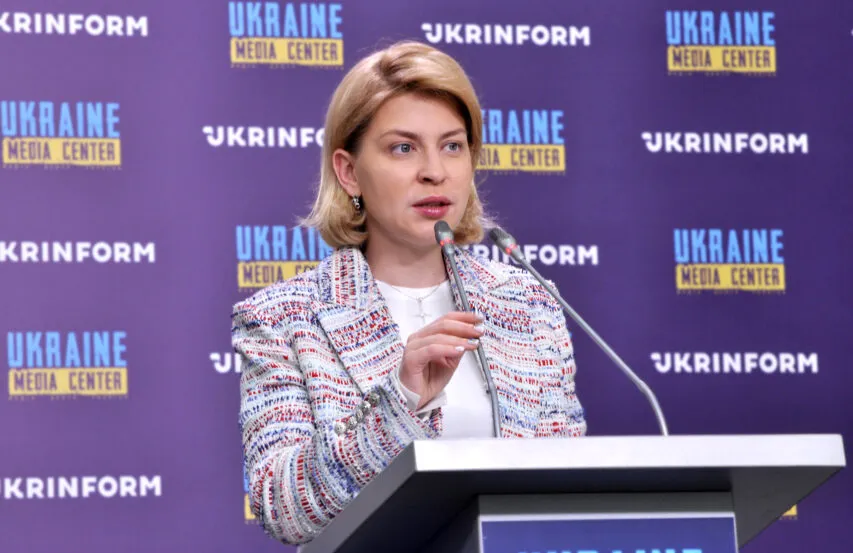 Ольга Стефанішина, Медіацентр Україна - Укрінформ, 22 червня
June 22, 2022, 16:00
Ukraine to receive EU candidate status this week — Olga Stefanyshyna
Olga Stefanyshyna, Vice Prime Minister for the European and Euroatlantic Integration of Ukraine made this statement at Media Center Ukraine — Ukrinform.

"Almost all the leaders of the European Union have confirmed that a decision has now been made to initiate Ukraine's joining the EU and provide our country with candidate status. We expect that this decision will be (officially) made on June 24. Given the high level of consensus that exists at the moment, it is possible that such a decision will be made as early as tomorrow night. We are already preparing to meet the conditions set by the European Commission," — she said.
The process of making this decision began with Ukraine's application submitted on the 5th day of the war.
"There has been no such unanimity about any EU country that has applied in the last 20 years. We expect that immediately after the decision is made, the issues of the reconstruction of Ukraine, the reconstruction of infrastructure and political support will become the priority. As a candidate country, we will have access to EU funds, and these are completely different funds from what we received before," — Olga Stefanyshyna said.
As reported, the EU leaders will meet in Brussels on June 23-24. It is expected that during this summit Ukraine will officially become a candidate for membership in the EU. The final decision on granting the status and any additional conditions must be approved by all member states.
Read more: https://mediacenter.org.ua/news