Back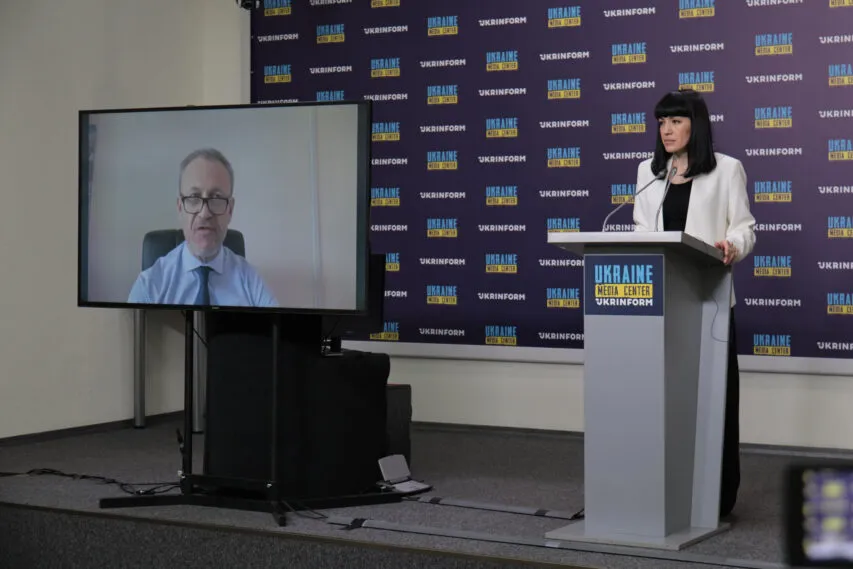 Oleh Korikov, Acting Chairman — Chief State Inspector for Nuclear and Radiation Safety of Ukraine, Media Center Ukraine — Ukrinform
April 25, 2023, 17:37
Oleh Korikov: We are preparing to resume safe operation of Zaporizhia NPP
The State Nuclear Regulatory Inspectorate resumed the work of the Nuclear Safety Inspection unit responsible for the Zaporizhia NPP. Currently, it is at the South Ukrainian NPP, but as soon as the opportunity arises, it will be relocated to Enerhodar.
Oleh Korikov, Acting Chairman — Chief State Inspector for Nuclear and Radiation Safety of Ukraine, made this statement during a briefing at Media Center Ukraine — Ukrinform.
"First of all, we, the State Nuclear Regulatory Inspectorate, have resumed the work of our Nuclear Safety Inspection unit responsible for the Zaporizhia NPP. Our Inspectorate monitors the state of affairs and the safety status. The inspection unit is at the South Ukrainian NPP. But as soon as there is an opportunity to relocate it to Enerhodar, it will immediately be dispatched there. And accordingly, the production facilities of the Zaporizhia NPP will also be prepared for the work of our inspection team," he explained.
According to Oleh Korikov, a plan of actions is currently being prepared together with State Enterprise «National Nuclear Energy Generating Company "Energoatom."
"Particularly, a detailed inspection must take place after the de-occupation in order to assess the state of safety-critical equipment and systems, in order to conduct an appropriate safety assessment and, accordingly, jointly approve a work plan to ensure the safe operation of the Zaporizhia NPP," he added.
In addition, Oleh Korikov stressed that they already have experience in resuming work and safe operation after the de-occupation of the Chornobyl Exclusion Zone.
"We have properly developed documents on ways of resuming the operation of facilities and approaches to regulating the safety of these facilities at the stage of resumption of operation. Thus, this experience will also be applied at the Zaporizhia NPP."
Read more: https://mediacenter.org.ua/news