Back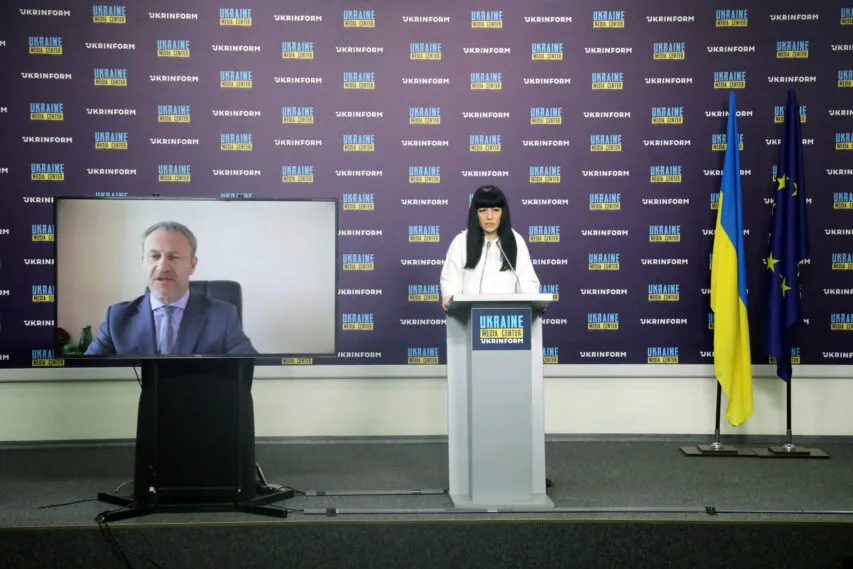 Oleh Korikov, Acting Chairman – Chief State Inspector for Nuclear and Radiation Safety of Ukraine, Media Center Ukraine — Ukrinform
March 31, 2023, 15:10
Oleh Korikov: The risks of an emergency at ZNPP have increased significantly, while the ability to respond has decreased
Today, there is evidence and proof that Zaporizhia NPP has essentially been turned into a military base. This poses a severe threat not only to Ukraine but also to neighboring countries.
Oleh Korikov, Acting Chairman – Chief State Inspector for Nuclear and Radiation Safety of Ukraine, made the relevant statement during a briefing at Media Center Ukraine — Ukrinform.
The possibility of us being able to restore safety and, accordingly, reduce the risks and threats that the world as a whole is facing now depends on the occupants leaving ZNPP the soonest as possible. Because the dangers of an emergency or accident have increased significantly, and the ability to respond to them or overcome their consequences has decreased dramatically," he emphasized.
According to Oleh Korikov, today, within the framework of the EU Nuclear Regulators Group and in cooperation with the Western European Association of Nuclear and Radiation Safety Regulators, the software is used to model possible emergencies, and accidents and analyze the impact of these events on the environment and the population.
"The most serious is an accident with severe core damage and release of radiation products outside the reactor's containment. The release of radiation into the atmosphere may reach 1019 Bq (Becquerels), the unconditional resettlement zone will be up to 40 km, and the affected area will be transboundary," Oleh Korikov warned.
Summing up, he noted that "this event is improbable, but under the current risks, when the occupants are at the ZNPP and violate safety requirements, the probability of this event increases significantly."
Read more: https://mediacenter.org.ua/news