Back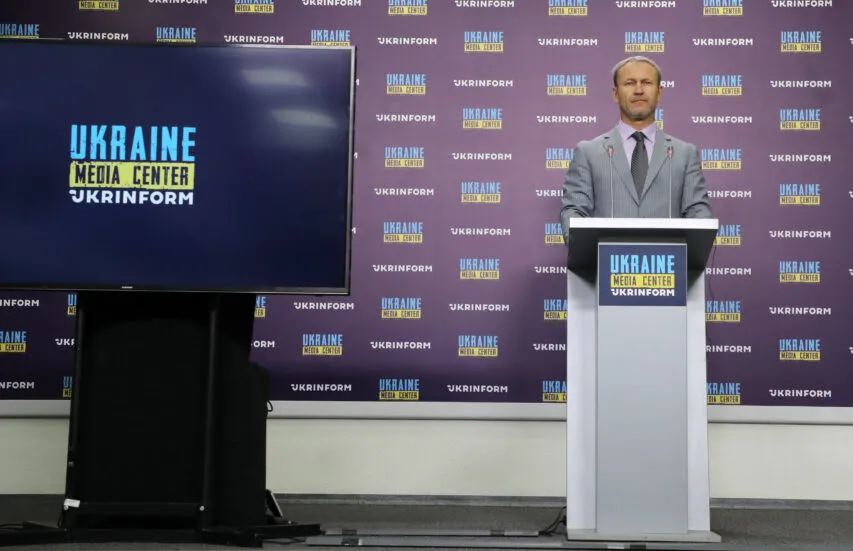 September 1, 2023, 19:01
Oleh Korikov: Russian terrorists have a significant impact on the IAEA mission work
Having the IAEA mission permanently present at the Nuclear Power Plant is an undeniable fact of the international community being supportive of Ukraine. The constant presence of IAEA experts at ZNPP allows Ukraine to receive information about the safety report, condition of equipment and systems, as well as about the illegal criminal actions the occupiers commit at the ZNPP.
However, despite the positive developments enlisting the support of the IAEA, it was still not possible to ensure safety at Zaporizhia NPP. It has turned from an industrial facility that generates electricity to one that consumes it. The legitimate licensee was restricted from access to ZNPP, and the number of Ukrainian on-site staff with the appropriate specialization and access to ZNPP has decreased significantly. A year ago, there were about five thousand Ukrainian personnel, and now there are about a thousand left.
It was emphasized by Oleh Korikov, Acting Chairman and Chief State Inspector for Nuclear and Radiation Safety of Ukraine, during a briefing at the Media Center Ukraine – Ukrinform.
"Occupants fully control physical security of the plant and bar full access to the territories, equipment, and systems of the nuclear power plant to IAEA. The occupiers decide what information to provide, to transfer to the IAEA, to which premises, and to which territory to allow access. That's, Russian terrorists have a significant impact on the work of the IAEA mission," said Oleh Korikov.
He also added that the online transmission of radiation monitoring data from the Zaporizhia NPP industrial site to Ukrainian institutions and the international system, suspended by the occupiers in May, has not been restored.
This, Oleh Korikov emphasized, significantly complicates the emergency response to a possible radiation accident deprives Ukraine of the opportunity to fully comply with the requirements of the International Convention on Early Notification of Radiation Accidents. And this is in a situation where the emergency preparedness system remains degraded.
He noted that the operation of Zaporizhia NPP violates internationally recognized safety principles and violation of the license terms.
"The power units have not been transferred to a cold state as required by the license, timely maintenance and repairs are not performed, i.e., the equipment is not maintained in a working condition. Part of the NPP territory is contaminated with mines, and the production facilities of power units 1, 2, 3, and 4 continue to be used as shelters for military equipment and explosives," he explained.
Oleh Korikov emphasized that the civilized world, which operates peaceful nuclear facilities, must make up its mind and isolate the nuclear terrorists through economic and political measures.
He added that the only way to ensure safety at ZNPP is to de-occupy, demilitarize, and return it under the total control of the legitimate operator, Energoatom, and the legitimate nuclear and radiation safety regulatory authority, the State Nuclear Regulatory Inspectorate of Ukraine.
Read more: https://mediacenter.org.ua/news