Back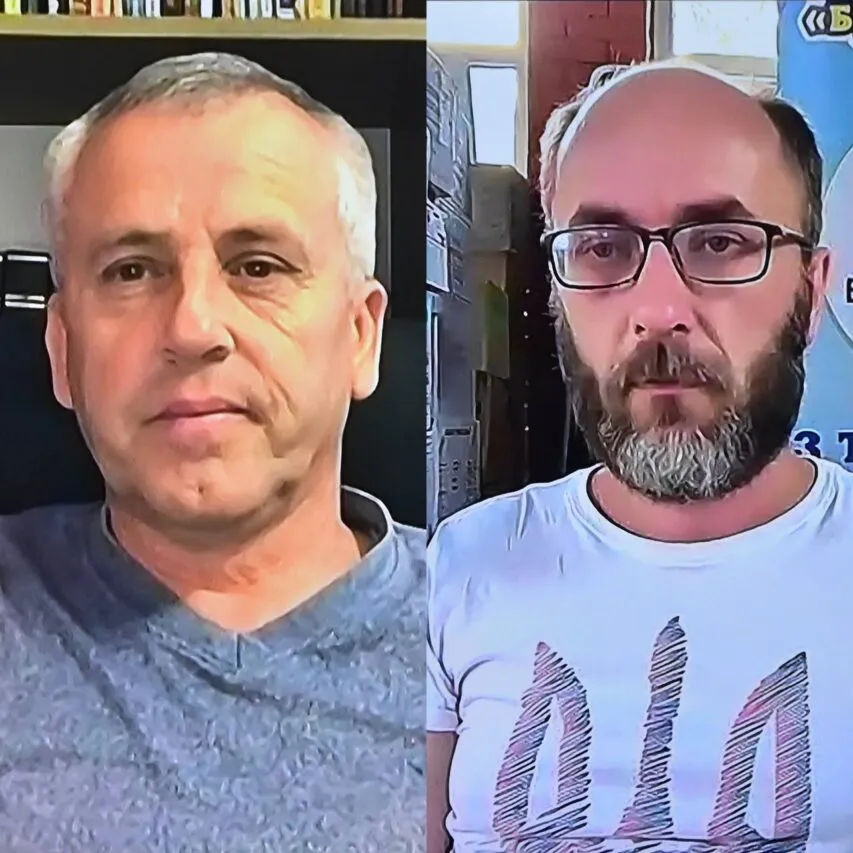 Photo by Media Center Ukraine – Odesa: Ihor Fen, volunteer, pastor of the church "Kovcheh" (Arc) (Lubny, Poltava region) Olexander Velmozhko, representative of Charity foundation "Budzhak Relief"
June 13, 2023, 12:57
Odesa volunteers will open seven drinking water points in Kherson
This is the most important need for local residents now, they say. This was stated by Olexander Velmozhko, representative of charity foundation "Budzhak Relief", at a briefing at the Media Centre Ukraine – Odesa.
"We are now helping Kherson residents to get drinking water, in the near future this will be the most important need for people. We have already delivered three 18-tonne trucks with such loads. And tomorrow, 14 June, seven drinking water points will appear in Kherson. Until they are installed, we are simply delivering water there and distributing it under fire. In the video we shot, you can hear the sounds of shelling every 10–15 minutes," – the volunteer said.
He also added that two other tasks of the charity foundation are the distribution of food parcels, of which 6,000 have already been distributed. And the evacuation of people from the settlements around Kherson who are unable to leave on their own.
Ihor Fen, volunteer, pastor of the church "Kovcheh" (Arc) (Lubny, Poltava region), who also helped with the evacuation, also came under fire.
"On 10 June, at 08:45 AM, we were waiting for the military to clear the area. And our group was shelled with 120 mm mines. I got a concussion and a slight wound to my elbow. As a pastor, I understand that it was God's grace, because the fragment went through my backpack," – the volunteer said.
Volunteer Oleksiy Biletsky added that the tasks in the disaster area are constantly changing, but coordination between volunteers and government services is well established. However, he urged people not to send small parcels to the Kherson region.
"Small parcels are not needed, they have destroyed the logistics of Nova Poshta, and it is now difficult for volunteers to receive large shipments with really necessary tools and equipment. Clothes, small hygiene kits, food – they add more problems than benefits. Especially close – a leopard dress and an Ice-floe costume are not very helpful," – the volunteer said.
Read more: https://mediacenter.org.ua/news