Back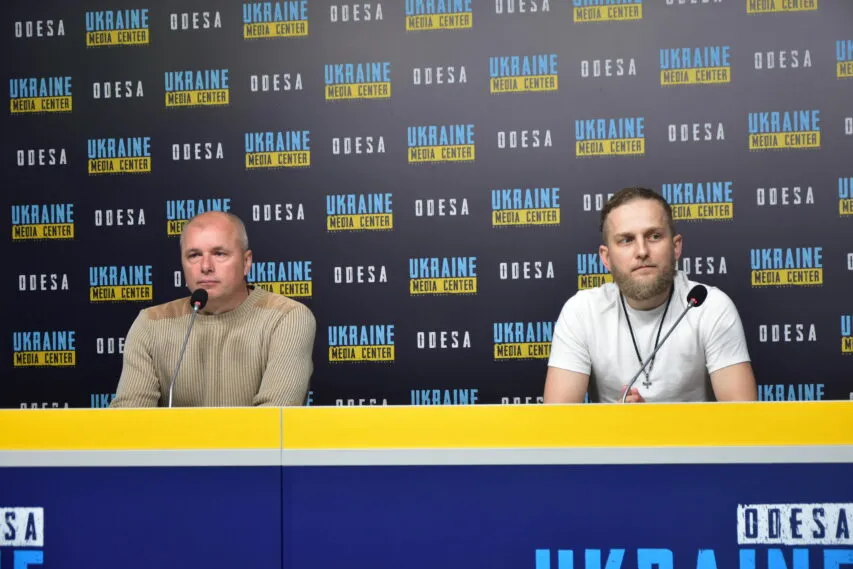 Photo by Media Center Ukraine – Odesa: Oleksandr Babich, volunteer, project coordinator; Oleksiy Biletskyi, volunteer, project coordinator
May 11, 2023, 12:44
Odesa volunteers created the online what-to-buy manual for rookies
Nine experts worked on the project, processing information from colleagues and the military. This was announced at a briefing at the Media Center Ukraine – Odesa by Oleksandr Babich, coordinator of the "Volunteer's Manual" project.
The volunteers launched the project to better understand the quality and reliability of tactical and military goods on the Ukrainian market. The idea for the project came from a lack of information about volunteer assistance.
"We began to gather information from experts. There were 9 of them working on the project, each responsible for a specific area of study. Now there are around 140 articles on the website. We consulted with the military and with volunteers who specialize in certain types of assistance. According to my estimates, the level of expertise on the site is about 95%," – Oleksandr Babich said.
On the website you can find detailed information on various military goods, prices, and characteristics of certain manufacturers. The information will be updated.
"For each product, we have specified four manufacturers – two Ukrainian, one American and one European. This way, the information will be useful for those who help our army from another countries," – the volunteer said.
In his opinion, the project will be useful primarily for three groups of people.
"Firstly, these are the wives whose husbands went to the army and asked to send, for example, a plate carrier. The woman does not know where to buy one and how to choose a quality one. Secondly, novice volunteers. And thirdly, experienced volunteers who are pros in tactical medicine, for example, and at some point they were asked to help with night vision goggles," – the volunteer said.
According to project coordinator Oleksiy Biletsky, the project will allow even a beginner to "globally understand a particular area of volunteer activity." "The mission of this manual is deliberate aid and deliberate spending," – he added.
Read more: https://mediacenter.org.ua/news