Back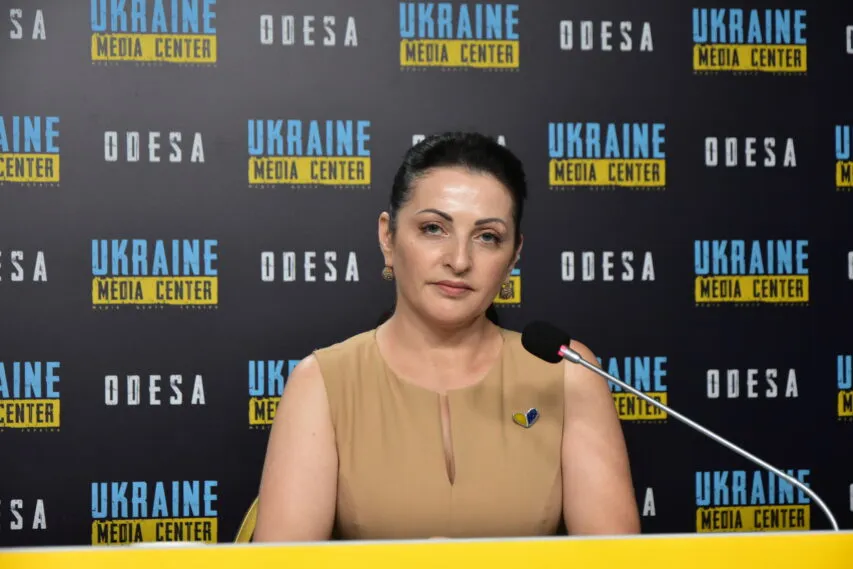 Photo by Media Center Ukraine – Odesa: Alla Stoyanova, director of the department of agrarian policy, food, and land relations of the Odesa regional military administration
August 8, 2023, 15:29
Odesa's farmers harvested over 3 million tons of gross harvest of early grains and legumes
Over 2 million tons of wheat alone were harvested, with a yield of 30 centers per hectare. Alla Stoyanova, director of the department of agrarian policy, food, and land relations of the Odesa regional military administration, told this at a briefing at the Media Center Ukraine – Odesa.
"In terms of gross harvest of early grains and legumes, we have exceeded 3 million tons, including over 2 million tons of wheat with a yield of 30 cwt per hectare, 800 thousand tons of winter barley with a yield of 32 cwt per hectare. The company harvested 440 thousand tons of rapeseed with a yield of 20 cwt per hectare. This is almost 30% more than last year," – the official said.
The farmers also harvested 454 tons of rye, 30 thousand tons of peas, and 2.2 thousand tons of oats.
"We are waiting for another 800 thousand tons of corn to reach our forecasted 4 million tons of grain by the end of the year. This is a record figure in times of war," – Stoyanova said.
Read more: https://mediacenter.org.ua/news