Back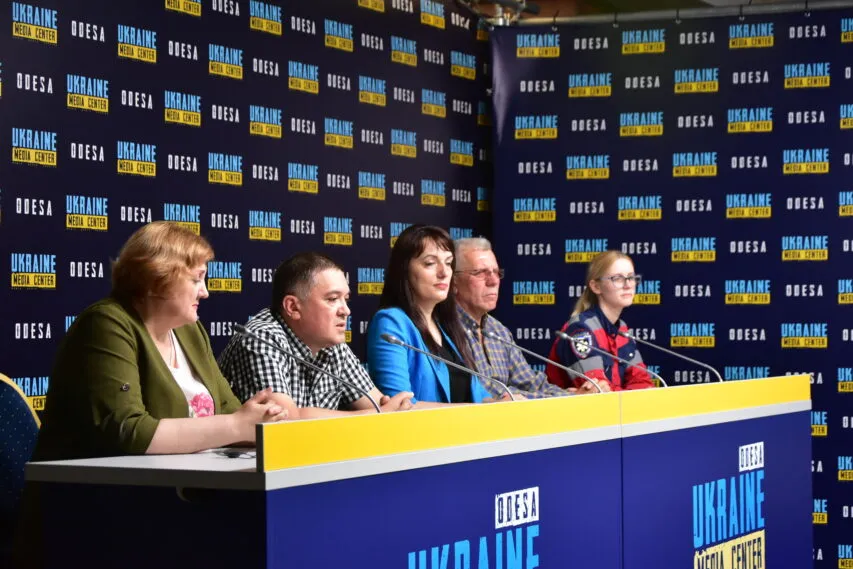 Photo by Media Center Ukraine – Odesa: Tetiana Pokotilova, deputy head of Odesa oblast children's clinical hospital; Andriy Popchenko, pediatric orthopedic traumatologist, head of the trauma department of the Odesa oblast children's clinical hospital; Oksana Rokunets-Sorochan, senior official of Odesa regional healthcare department; Volodymyr Bosenko, pediatric anesthesiologist, Head of the intensive care unit at the Odesa oblast children's clinical hospital; Stasia Komadinko, emergency medicine physician at the Odesa regional center for emergency medical care
May 25, 2023, 14:30
Odesa regional health department does not recommend opening beaches for swimming
Only sunbathing can be allowed. Oksana Rokunets-Sorochan, head of the medical department of the healthcare department of the Odesa regional military administration, made this statement at a briefing at the Media Center Ukraine – Odesa.
"If we are talking about the beach season and sunbathing, it is one thing, and swimming in the open sea is another. That's why the Health Department of the Odesa Military Administration and specialized doctors urge that you should not swim without permission until they say that the sea is clean and there are no threats," – the official said.
Tetyana Pokotilova, deputy director general of Odesa regional children's clinical hospital, added that in her opinion, it is dangerous to open the beaches because of the lack of shelters.
"I would not rush and advise against opening the beaches. We never know when an aircraft or missile will arrive… And where will people run to? There will be mass panic. I don't think it's a good idea, but I understand people who want to relax," – the expert added.
Read more: https://mediacenter.org.ua/news