Back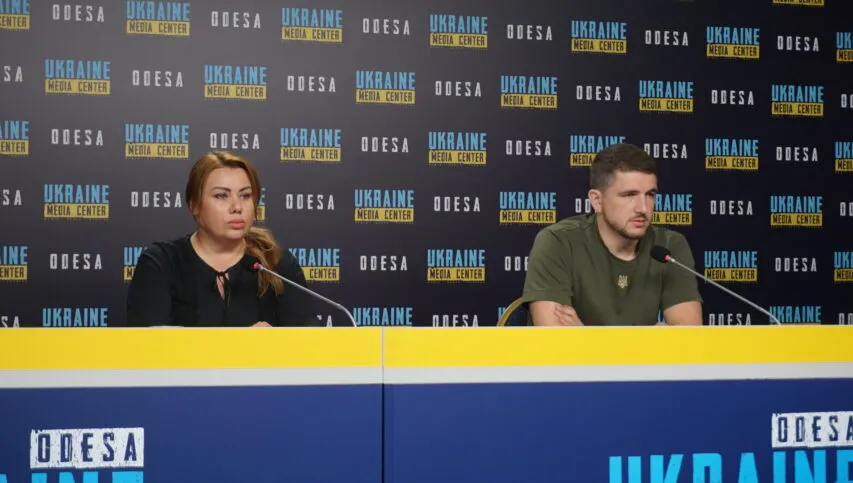 Photo by Media Center Ukraine – Odesa: Olena Ivanova, head of the office of work with territorial communities of the Agency for regional development of the Odesa oblast; Roman Hryhoryshyn, deputy head of Odesa regional military administration
August 10, 2023, 12:33
Odesa region is the first in Ukraine to form a coalition of donors and experts to develop a plan for the region's post-war recovery by the end of the year
An updated development strategy until 2027 will also be presented. Roman Hryhoryshyn, deputy head of the Odesa regional military administration, said this at a briefing at the Media Center Ukraine – Odesa.
He said that the Odesa regional administration was the first in Ukraine to form a coalition of international donors that allocated grants to form expert groups that develop a strategy for the recovery of Odesa region. These expert groups are working within the framework of thematic forums, one of which was recently held to restore the region's logistics.
"The final forum is in November, where a concrete document of the recovery plan will be presented, which will then be discussed with members of the public and specialized experts. Then it will be considered by the regional council, and by the end of the year, two strategic documents will be approved – an updated regional development strategy until 2027 and a recovery plan for Odesa region. The plan will contain a specific set of projects that need to be restored at the expense of the recovery fund, and this list should be consistent with this updated strategy," – the official said.
He added that after the adoption of these documents, Odesa region will be able to apply for the implementation of large projects with donor funds.
Olena Ivanova, head of the office of work with territorial communities of the Agency for regional development of the Odesa oblast, added that the documents will include strategic plans for the development of medicine, tourism, logistics, ecology, etc. It will describe the life of the region, as well as what needs to be updated and how to do it in the best way, taking into account the mistakes of the past.
Read more: https://mediacenter.org.ua/news