Back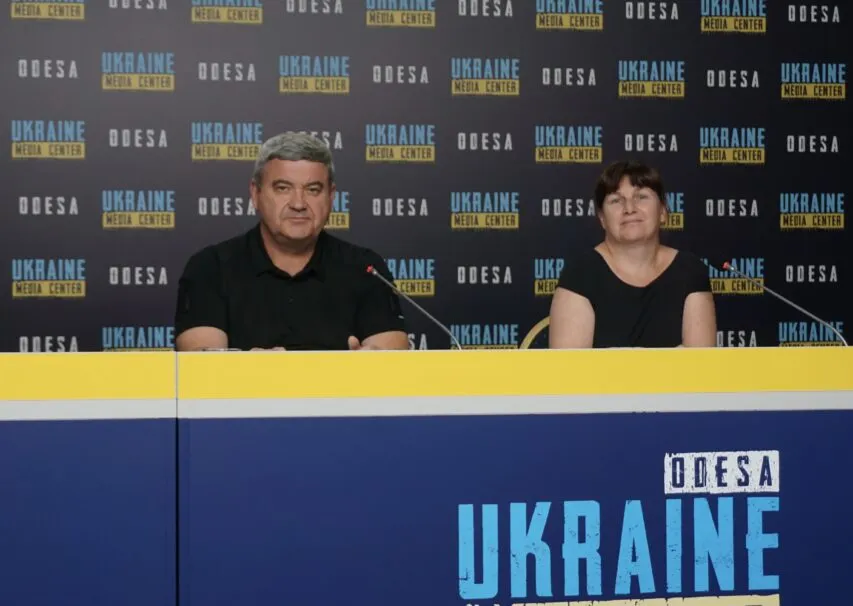 Photo by Media Centre Ukraine – Odesa: Oleksandr Kurmyshov - Director of the Health Department of the Odesa Regional State Administration, Liudmyla Samoilenko - Head of the Immunoprophylaxis Department of the Odesa Regional Centre for Disease Control and Prevention of the Ministry of Health of Ukraine
August 31, 2023, 17:06
Odesa region authorities plans to vaccinate 30,000 children against measles, mumps and rubella. So far, 4,500 children have been vaccinated
The MMR catch-up vaccination campaign for children (measles, mumps and rubella) is underway in Ukraine. Oleksandr Kurmyshov, Director of the Department of Health of the Odesa Oblast State Administration, and Lyudmyla Samoilenko, Head of the Immunoprophylaxis Department of the Odesa Oblast Centre for Disease Control and Prevention of the Ministry of Health of Ukraine, reported at the Media Centre Ukraine – Odesa.
In 2023, 270,000 children are scheduled to be vaccinated in Ukraine, 30,000 of whom will be in Odesa Oblast. So far, 4,500 children have been vaccinated in the Odesa region.
"Catch-up vaccination is designed for those who did not receive it in time. Children over 2 years old and under 6 years old should be vaccinated with one dose, and children from 7 to 18 years old – with two doses. The vaccine comes from the Netherlands, it is certified and absolutely safe. There have been no cases of adverse effects after vaccination. Vaccination is necessary because in the first six months of 2023, more than twenty cases of measles were registered in Ukraine, which is four and a half times higher than last year's figure for the same period. There were six suspicious incidents in the Odesa region, but they were not confirmed," said Liudmyla Samoilenko.
She added that the vaccination procedure is absolutely free and does not even require a declaration with a doctor.
Read more: https://mediacenter.org.ua/news