Back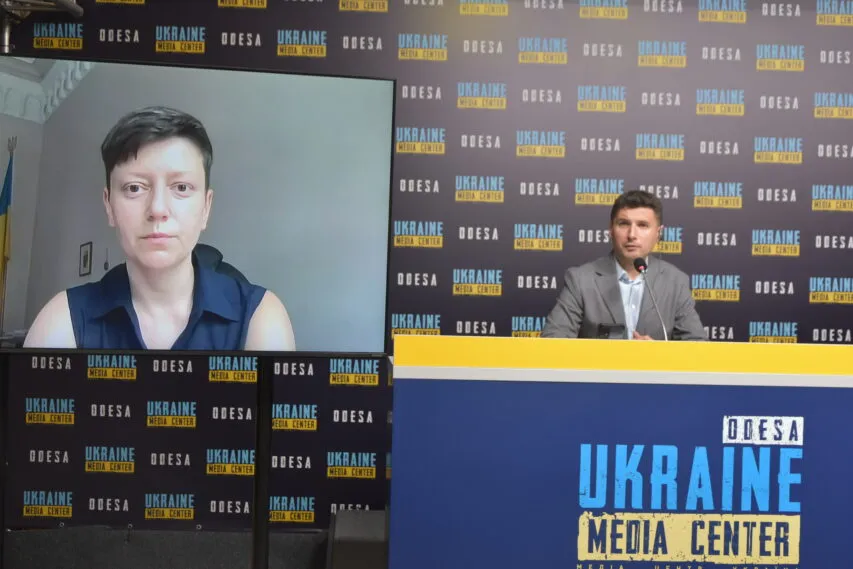 Photo by Media Center Ukraine – Odesa: Kateryna Chueva, deputy minister of culture and information policy of Ukraine
July 18, 2023, 14:39
Odesa port, shelled on 18 July, is still in the UNESCO World Heritage Site – Ministry of culture of Ukraine
The documents on its exclusion or inclusion into the buffer zone are only being prepared. Kateryna Chueva, deputy minister of culture and information policy of Ukraine, said this at a briefing at the Media Center Ukraine – Odesa.
"According to the recommendation of the International Council on Monuments and Sites, the port area, which has no cultural heritage sites, could be included in the buffer zone of the UNESCO World Heritage Site. But these documents are still being developed. Neither the new boundaries nor the new modes of use of this territory have been made public yet. We are working with UNESCO on this," – the official stated.
During the night of 18 July, the Russian armed forces launched an air attack on Odesa. Six Kalibr missiles and 21 Iranian made Shahed-136 drones were fired at Odesa from the Black Sea. Due to official information, all air targets were destroyed by air defences forces. However, the fragments of the downed missiles and the blast wave damaged port infrastructure and several private homes. In particular, the Odesa Hotel and St Nicholas Church in the port. An elderly man was wounded in his own home and hospitalized.
The Odesa region prosecutor's office launched a pre-trial investigation into the violation of the laws and customs of war.
Read more: https://mediacenter.org.ua/news