Back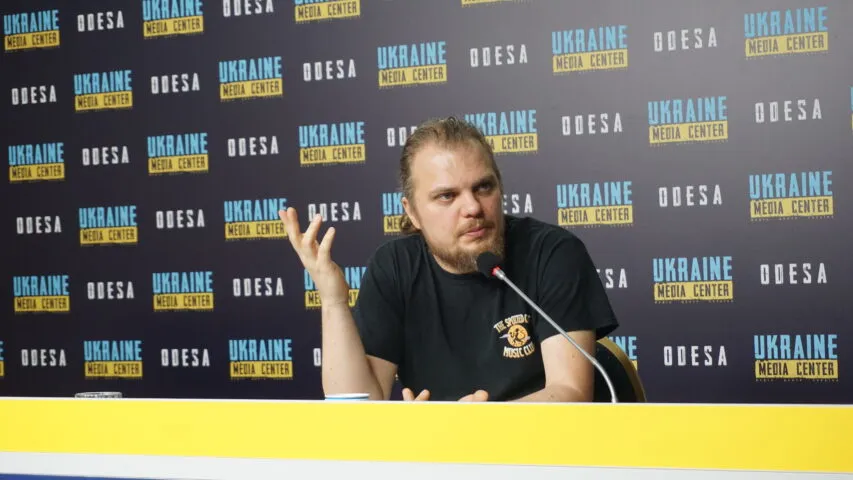 Photo by Media Center Ukraine – Odesa: Yaroslav Trofimov, director of "Theater №7"
September 12, 2023, 11:48
Odesa Immersive "Theater № 7" re-launches courses for beginning actors, including servicemen
The acting courses were suspended due to the full-scale invasion, but now the management of the institution has decided to resume this activity. This was stated by Yaroslav Trofimov, director of "Theater № 7", at a briefing at the Media Center Ukraine – Odesa.
"Now I realize that we shouldn't have stopped training beginner actors. We are now back to it. As far as I know, no one in Odesa is doing this now – no one is teaching adults who would like to become actors. There are courses for children, not for adults," – the director said.
He noted that the training lasts for four months, and for the first 1.5 months you have to pay 1.5 thousand hryvnias. But, as the director explained, the rest of the period consists of writing a term paper, completing various tasks, and taking tests. This period of study is paid for by donors. According to Yaroslav Trofimov, the first payment is needed to make people interested in studying.
"We take those who have successfully completed the training to the directing practice. People who successfully complete the courses will then get jobs and the opportunity to perform. I'm also sure that a person who has successfully completed our courses will have an 80% chance of auditioning for another role in another theater," – Trofimov said.
He also noted that there are no age restrictions for aspiring actors, the main thing is that a person has time to study.
"We are also looking for military men, as they are more responsible and definitely have more to say," – Trofimov summarized.
Those who want to sign up for the casting can fill in the form.
Read more: https://mediacenter.org.ua/news