Back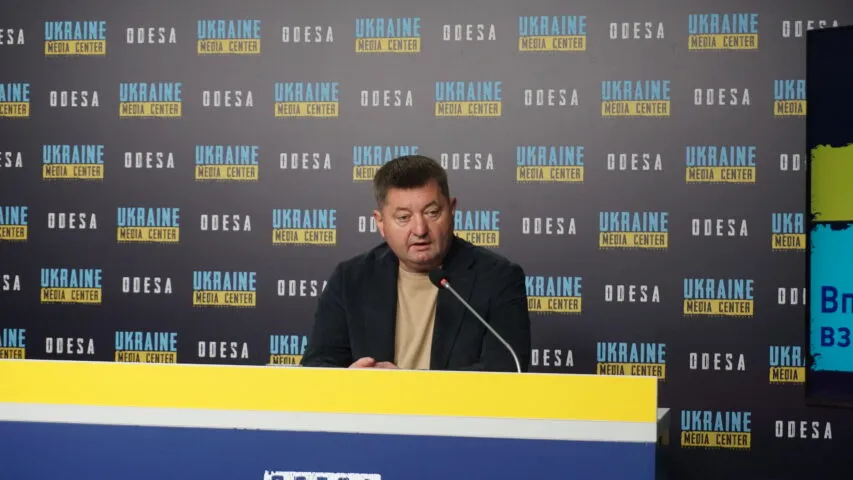 October 11, 2023, 16:12
Odesa gathers builders, manufacturers, and scientists to work out a strategy and mechanisms for rebuilding the South of Ukraine
On October 10, Odesa National Economic University discussed the reconstruction of the South of Ukraine and the introduction of modern mechanisms for interaction between stakeholders and communities and summarized the results of the discussion in the construction cluster.
This was announced at a briefing at the Ukraine – Odesa Media Center by Oleh Babiy, the head of coordinational southern center of international Chamber of commerce ICC Ukraine.
The event was organized by the Odesa National Economic University itself, as well as the International Chamber of Commerce ICC Ukraine and the Union of Builders of Southern Ukraine. They discussed how these organizations can influence the reconstruction of Ukraine's southern regions, what organizational structure they need to create, and how they need to interact with the government and local communities.
"We were deciding what to do first – a construction industrial park or cluster, which will include builders, entrepreneurs who produce building materials, scientists, and representatives of community authorities," said Babiy
He emphasized that investors' money will be able to enter the regions when the fighting stops, and it is safe. This is especially true for Kherson region, where the occupiers are actively shelling both the regional center and small communities.
"Although, there are many entrepreneurs who are already engaged in the production of building materials in the Kherson region," the expert noted.
Oleg Babiy emphasized that despite the war, the economy in the south of Ukraine is not working, using all the opportunities – even the "road of life" to Bessarabia can no longer withstand the load that exists now.
The creation of a large industrial park or cluster will help the development of both small and medium-sized businesses and will allow them to quickly rebuild what has been destroyed.
Head of coordinational southern center of ICC Ukraine says that it is better to have investors provide money for clusters, as it is more reliable and faster. A working group to create mechanisms for rebuilding the south of Ukraine will meet next week.
Read more: https://mediacenter.org.ua/news