Back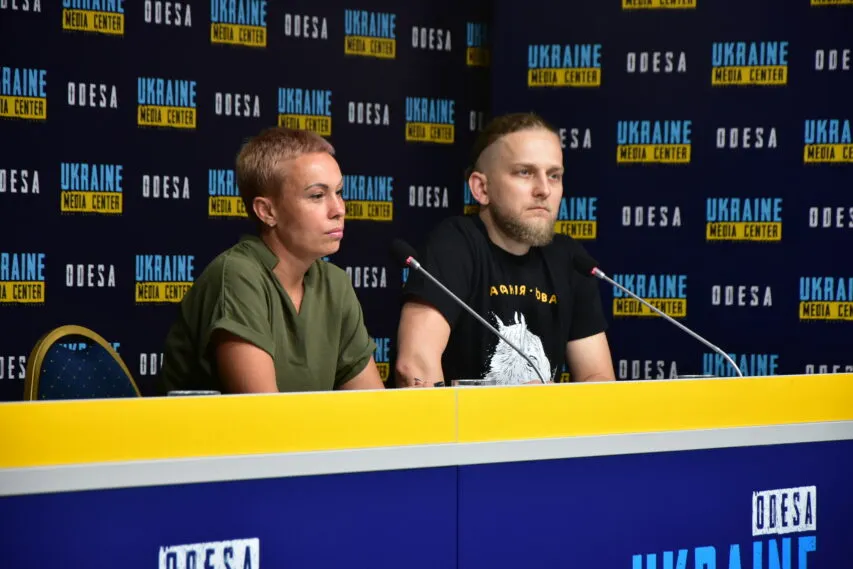 Photo by Media Center Ukraine – Odesa: Yana Titarenko, head of the NGO "Zakon Pryrody" (Rule of Nature); Oleksiy Biletskiy, volunteer
June 13, 2023, 12:54
Odesa animal volunteers rescued at least 175 animals from Kherson region
Only 20 cats and dogs are now left in the animal adoption centre. Yana Titarenko, head of the NGO "Zakon Pryrody" (Rule of Nature), told this at a briefing at the Media Centre Ukraine – Odesa.
"The first days were very busy, we took 175 animals from Kherson region. Odesa's residents are very active in sorting out the rescued animals, we have only 20 animals left, mostly sick or old, the rest we gave away," – Titarenko said.
She also said that people are very active in helping with feed. According to the volunteer, with the help of donations, 20 tonnes of feed have already been shipped to Kherson region, and the next batch is being formed.
The volunteer also noted that, in her opinion, many animals have already died. "We just didn't have time to get to them. These are not only cats and dogs, but also domestic animals – cows, goats, chickens, and wild small animals and birds," – the volunteer said.
According to volunteer Oleksiy Biletsky, there is almost no information about the rescued animals in the occupied territories. "I have unverified information that the Bucephalus equestrian club was flooded and all the horses there died," – Biletsky said.
Read more: https://mediacenter.org.ua/news