Back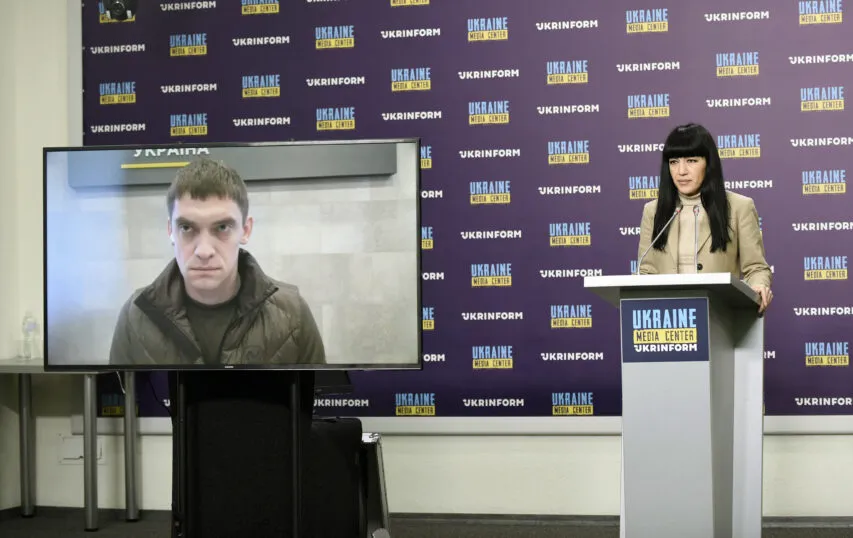 Ivan Fedorov, Mayor of Melitopol, Media Center Ukraine — Ukrinform
November 10, 2022, 13:08
Occupiers let only 150 cars pass to Zaporizhia per day — Melitopol Mayor Fedorov
The occupiers greatly complicated the departure to Ukraine-controlled territory for Melitopol citizens. A maximum of 150 cars pass through occupied Vasylivka per day. And this is ten times less than it was in August and September of this year. Ivan Fedorov, Mayor of Melitopol made this statement at a briefing at Media Center Ukraine — Ukrinform.
"There is no line in Vasylivka today. But the reason for the absence of a line is not a lack of people seeking to leave, but (the fact that) it is very difficult to leave. Currently, in order to pass through Vasylivka to Zaporizhia, one must submit an application for departure and obtain a special permit, a pass for departure. In Melitopol alone, to sign up for this application, you have to wait in line for a month. Today it is only possible to sign up for mid-December. Therefore, our residents are considering the possibility of applying not in Melitopol, but in the nearest villages, where the queue is shorter," — Ivan Fedorov said.
According to the Mayor of Melitopol, the russians consider applications for 2 weeks, and then make a decision whether to allow or not to allow departure. No one knows how their decision making algorithm works.
Read more: https://mediacenter.org.ua/news