Back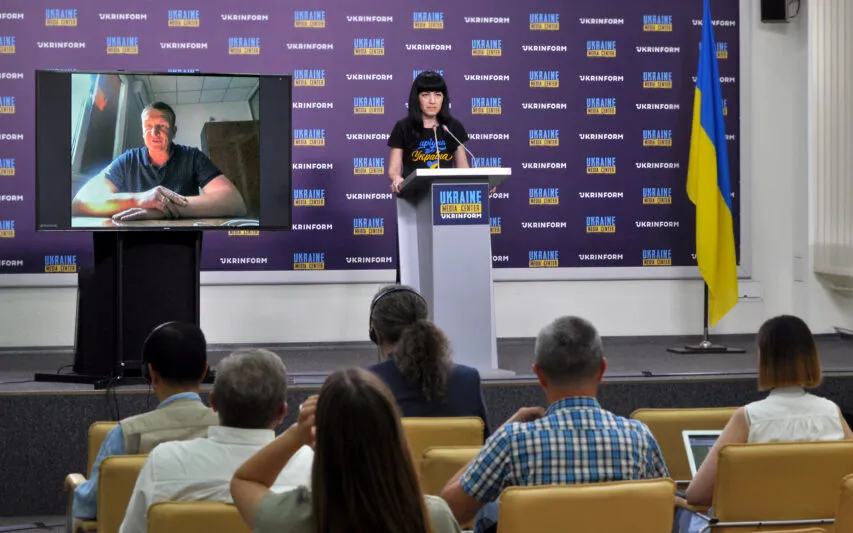 Геннадій Лагута,ь Медіацентр Україна - Укрінформ, 20 червня
June 20, 2022, 15:27
Occupiers intensify terror against social workers in Kherson region — Head of Oblast State Administration
At a time when the Armed Forces of Ukraine are showing tactical advantages at the frontline, the occupiers are increasing pressure on social workers.
This statement was made by Hennadii Lahuta, Head of Kherson Oblast State Administration at a briefing at Media Center Ukraine — Ukrinform.
"You all know that within the last two weeks the Armed Forces of Ukraine have had tactical successes on the borders of Mykolaiv and Kherson regions. I am sure that in time they will grow into strategic successes. We will not comment further, but we will let our army do its job. They know how to do it. We are waiting for the de-occupation," — he said.
The situation in the region is critical – the occupier has not given a single humanitarian corridor since the beginning of the war. And it has been four months. Therefore, there are problems in every sector in Kherson oblast.
Hennadii Lahuta also stressed that the russians have begun to terrorize social workers — doctors, teachers and others.
"People are visited at work and home, searches are conducted in their homes, and they are forced to cooperate with the occupying forces. The pressure on these citizens is very high. We are all waiting for liberation," — he said.
The Head of the Kherson Oblast State Administration said that resistance fighters' units are continuing to work in Kherson region. Therefore, recently, there was an attempt to blow up collaborator Yevhen Sobolev in Kherson.
"Everyone knows about blowing up the car, in which Yevhen Sobolev was present. He is the head of one of the penal colonies, who sided with the occupier and actively supports russian troops with all his resources. There was an explosion. However, the people who were in the car are alive. Yevhen Sobolev received injuries to two legs, but there was no amputation. He is in hospital," — the Head of the Kherson Oblast State Administration said.
Read more: https://mediacenter.org.ua/news