Back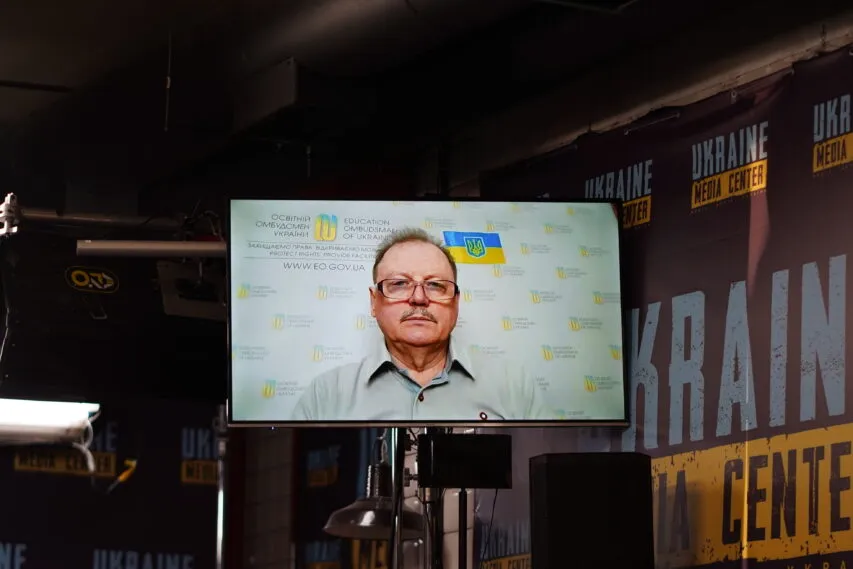 June 3, 2022, 12:02
Occupiers commit genocide of education against Ukrainians: forcibly extend school year to introduce their programs — Educational Ombudsman of Ukraine
The school year is forcibly extended in order to introduce russian educational programs. Such actions of the occupiers were recorded in the temporarily occupied territories of Ukraine, Educational Ombudsman of Ukraine Serhii Horbachov said at a briefing at Media Center Ukraine.
"There are situations when the occupiers continue the school year by force, in order to introduce their programs and try to inject poison into the souls and minds of our children. And it is very dangerous. And this is an act of genocide of education, which is determined, among other things, by international law," — Horbachov said.
According to him, most Ukrainian teachers in the temporarily occupied territories do not cooperate with the occupiers.
"We can proudly say that most educators do not succumb to the calls or threats of the occupiers and remain loyal to Ukraine. And they don't do this teaching work according to russian programs. Although we know cases when they cooperate with the occupier, either out of stupidity or purely of material benefit, because they promise some money there. Or if a person is intentionally an enemy of Ukraine and a supporter of the "russian world", – Ukrainian Educational Ombudsman summed up.
Read more: https://mediacenter.org.ua/news