Back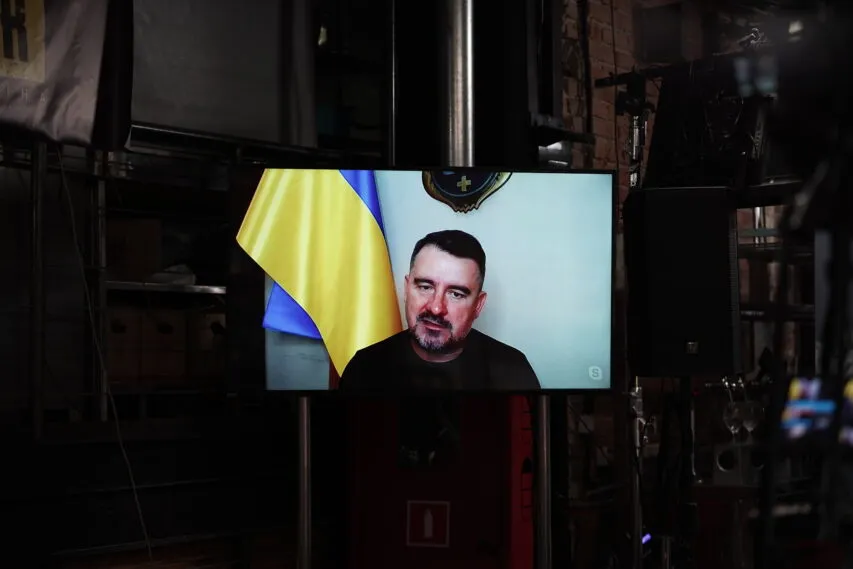 July 6, 2022, 11:27
"Occupiers cannot take Slovyansk, and feeling powerless they are shelling residential areas," city Mayor on situation in Slovyansk
The occupiers are not advancing towards Slovyansk, because the city, like Kramatorsk, is well fortified. The actions of the russians are also hindered by a natural obstacle, the Siverskyi Donets river, which they have been unable to cross for a month, the Mayor of Slovyansk, Vadym Lyakh said at a briefing at Media Center Ukraine.
According to him, due to the lack of an opportunity to advance, the enemy is resorting to shelling residential areas and city infrastructure:
"The city has been shelled with cluster bombs for the past two weeks, and there are many wounded. There are dead. A total of 17 people have been killed and 67 injured in Slovyansk since the start of hostilities," — Vadym Lyakh said.
The mayor also talked about the humanitarian situation in the city. Currently, critical infrastructure is operational, but water and electricity are constantly disrupted due to shelling.
"There has been no centralized water supply for more than a month. We deliver water, boreholes are operational. There are also problems with power supply. Periodically, a third of the population remains without electricity. As soon as we restore it, the enemy destroys it again. Shops, ATMs are working, the state fulfills all obligations, pensions and social benefits are paid out," — the mayor said.
Evacuation of the population is also currently ongoing in the city. About 23,000 out of 100,000 Slovyansk residents remain in the city.
"It is possible to leave safely. The evacuation is possible in three directions: to Lviv, Dnipro and Rivne. With free accommodation and food," — Vadym Lyakh noted.
Read more: https://mediacenter.org.ua/news