Back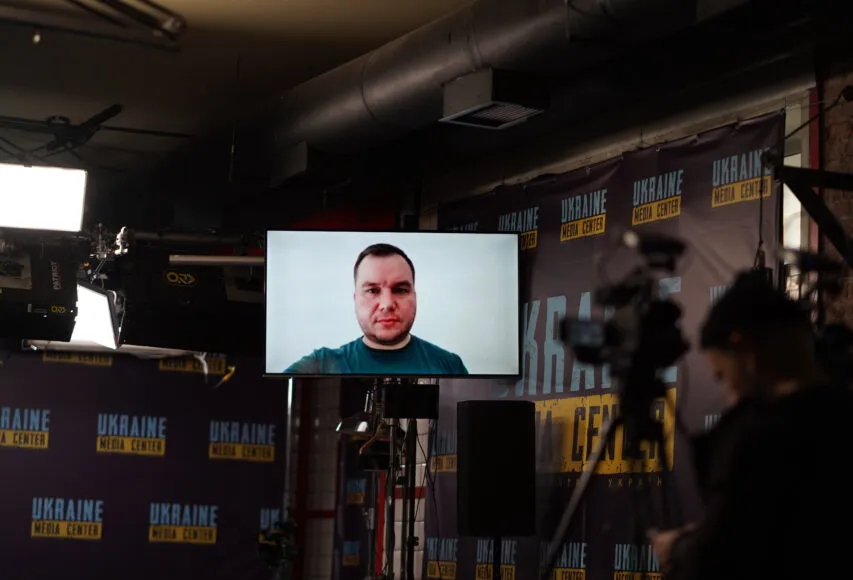 Dmytro Zhyvytskyy, Head of Sumy Oblast Military Administration, Media Center Ukraine
October 19, 2022, 14:31
Occupiers attack every day: almost all 564 km of Sumy region's border with russia under fire — Head of Sumy Oblast Military Administration
The occupiers attack the border zone with russia in Sumy oblast every day. The territory from the border with Chernihiv oblast to the border with Kharkiv Oblast is under fire. The enemy uses almost all of their entire arsenal of weapons. Dmytro Zhyvytskyy, Head of Sumy Oblast Military Administration made this statement at a briefing at Media Center Ukraine.
"Practically all 564 km of the border get shelled. They use large-caliber weapons and drop ammunition from quadcopters. They use mortars of various calibers, conventional artillery, self-propelled artillery, rocket launchers, in other words, they use almost the entire arsenal of weapons that the aggressor country has," — Dmytro Zhyvytskyy added.
According to Zhyvytskyy, until the war is over, the threat of the enemy breaking through the border with Sumy oblast will remain. However, he says that this will not happen in the coming weeks.
"There are definitely no strike groups or a gathering of troops that could at least try to break through our border along the Sumy region. But as for what will happen to those mobilized who are currently undergoing training in the russian federation, we do not know where they will be sent next. They are currently undergoing training, in the border regions with Sumy oblast among other places, such as Kursk and Belgorod regions. But at the moment, I think that we can say that in the coming weeks there will definitely be no attempt at an invasion or a possible breach of the border. What will happen next, we will see based on the current situation," — Zhyvytskyy explained.
Read more: https://mediacenter.org.ua/news