Back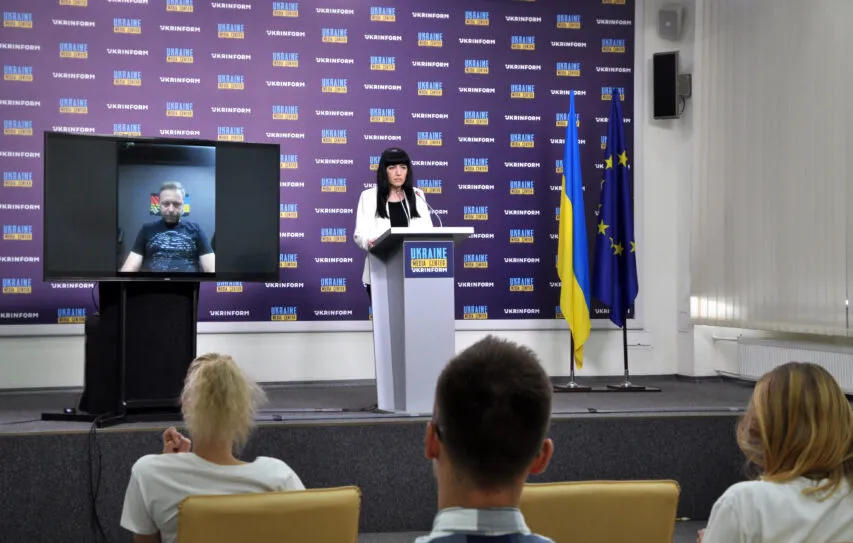 Дмитро Бутрій, тимчасовий виконувач обов'язків голови Херсонської ОВА, Медіацентр Україна - Укрінформ, 25 липня
July 25, 2022, 13:13
Occupied Kherson oblast: russians continue to kidnap and kill civilians, humanitarian situation becomes critical
The humanitarian situation in Kherson oblast remains critical. There is a shortage of medicine, food, and humanitarian aid. In addition, there is a slight delay with social benefits, but this issue will be solved by the end of the week.
Dmytro Butriy, Acting Head of Kherson Oblast Military Administration made this statement at Media Center Ukraine — Ukrinform.
"The situation is difficult in Henichesk community, whose leadership abandoned it in the first days. There were certain problems with electronic keys, however, now the Civil-Military Administration has already been appointed and citizens will soon receive their funds," — Dmytro Butriy said.
In addition, the russian invaders continue to pressure, search, threaten and detain Ukrainians in the occupied territory.
According to Butriy, there is currently a database of citizens who were abducted by the occupiers, including 63 representatives of local self-government agencies and about 300 activists: "These are people who were in the occupied territory and about whom we received confirmation. This number is actually much higher. A few days ago, two activists were found. They had been tortured and shot to death."
Read more: https://mediacenter.org.ua/news