Back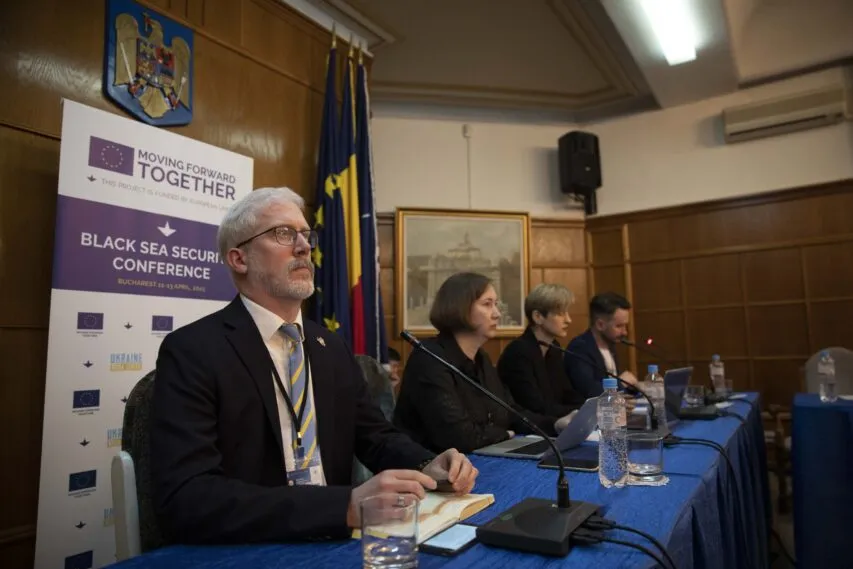 Dr Rory Finnin, Associate Professor of Ukrainian Studies at the University of Cambridge, Black Sea Security Conference
April 12, 2023, 16:55
russian disinformation narratives find audience everywhere in the world — Dr Rory Finnin
The world community should thoroughly research the phenomenon of russian propaganda and how it spreads around the world. Dr Rory Finnin, Associate Professor of Ukrainian Studies at the University of Cambridge made this statement during an expert discussion of russian disinformation during the Black Sea Security Conference.
He says it is important to accumulate academic knowledge not only about the methods of disinformation that russia uses in Ukraine, but also about the way it spreads around the world. We must understand why their narratives are successful. "Today, russian narratives regarding Crimea find support in the West, and this led to an insufficient response to the occupation in 2014," he noted.
Dr Rory Finnin says that throughout its history, russia has used methods of propaganda and disinformation. As an example, he cited the historical fact when russian tsar Alexander the Second "cleansed" Crimea — the land of the Crimean Tatars — from the Tatars, sending them to Siberia.
According to the expert, this is the way russia is — they are focused on their past and proud of their fake 'greatness.' Our joint task is to show that Ukraine is the future, and then the situation for Crimea will change for the better as well, Dr. Rory Finnin noted.
#CrimeaPlatform
#BlackSeaSecurityConference
Read more: https://mediacenter.org.ua/news