Back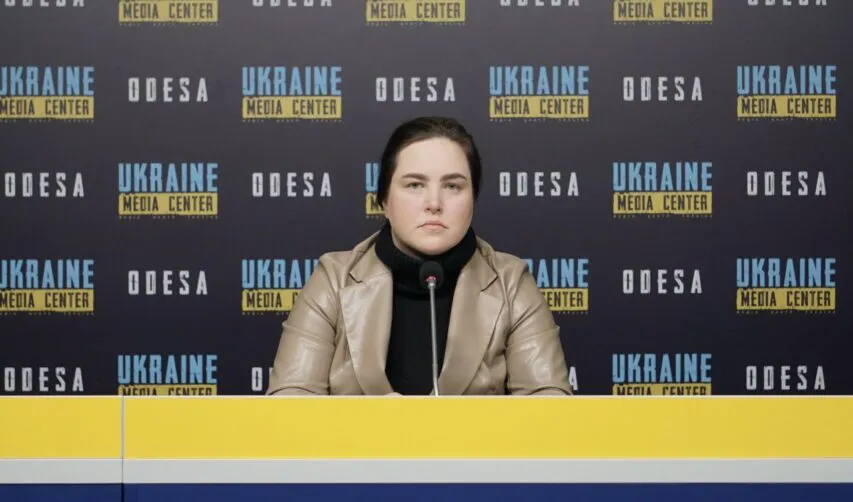 Photo by Media Center – Ukraine: Vira Yastrebova, director of the "Shidna Pravozahisna grupa" (Eastern Human Rights Group)
April 20, 2023, 14:07
Occupants intensify forced obtaining of russian citizenship for the population of occupied territories and prepare to hold elections there
For this reason, the so-called "law enforcement agencies" of the occupation regime increase terror and intimidate local residents. Vira Yastrebova, lawyer, director of the NGO Eastern Human Rights Group, told about this at a briefing in the Media Center Ukraine – Odesa.
"People in the temporarily occupied territories keep Ukrainian passports, and the enemy does not like this. They see protest potential in these people, therefore the "law enforcement agencies" were ordered to intensify the terror. It is already known about 12 arrests recently on the territory of the so-called "LDPR,"– the human rights activist said.
She added that the occupiers are trying to force people to give up their Ukrainian passports and become Russian citizens. In addition, the occupiers are preparing for the elections, so they are massively forcing people to join the "Edinaya rossiya" (pro-putin) party.
"Workers of different of enterprises are subjected to coercion through the administration. Occupants also control whether people have given up their Ukrainian passports, whether they have applied for Russian citizenship and for joining the Edinaya Rossiya party" (United russia party). They create the impression that people in the occupied territories massively support the policies of the occupiers. But they do it like in the USSR – those who are not in the party do not have career growth," – the human rights activist added.
She noted that the occupiers have already formed territorial election commissions to hold "elections", and district and precinct commissions are currently being formed.
Photo by Media Center – Ukraine: Vira Yastrebova, director of the "Shidna Pravozahisna grupa" (Eastern Human Rights Group)
Read more: https://mediacenter.org.ua/news