Back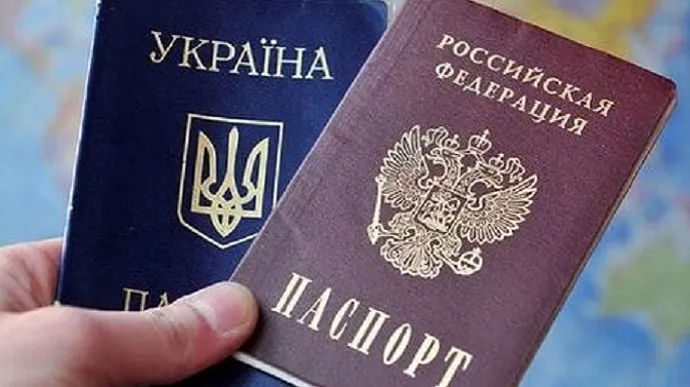 April 7, 2023, 16:26
Occupants increasing pressure on forced passportization in the occupied territories of Kherson region – Serhii Khlan
"The process of forced passportization is currently ongoing. The pressure regarding passportization is growing as the occupiers actually forced the collaborators to speed it up. In their opinion, it should have happened before the New Year. In fact, the passportization announced by the occupiers failed. For that very reason, eager to curry favor, the collaborators started to put pressure on people for forced passportization with renewed vigor," said Serhii Khlan, Deputy of the Kherson Oblast Council, during a briefing at Media Center Ukraine — Ukrinform.
According to him, the occupiers in the temporarily occupied regions of Kherson threatened people with confiscation of private property for refraining from passportization.
"Today, people are intimidated with property confiscation unless having a passport and own property re-registered accordingly. This practice also applies to vehicles. Otherwise, they threaten with its confiscation and put it on impound lots. Invaders are also going to confiscate land shares, plots, and private property of those who have not been certified and re-registered," said Khlan.
In addition, he noted that the occupiers conducted searches and interrogated people concerning their reasons for not yet receiving a Russian passport.
"If the occupiers find out that a Russian passport has not been received as a matter of principled position, then detentions and imprisonment for a pro-Ukrainian position take place."
Read more: https://mediacenter.org.ua/news