Back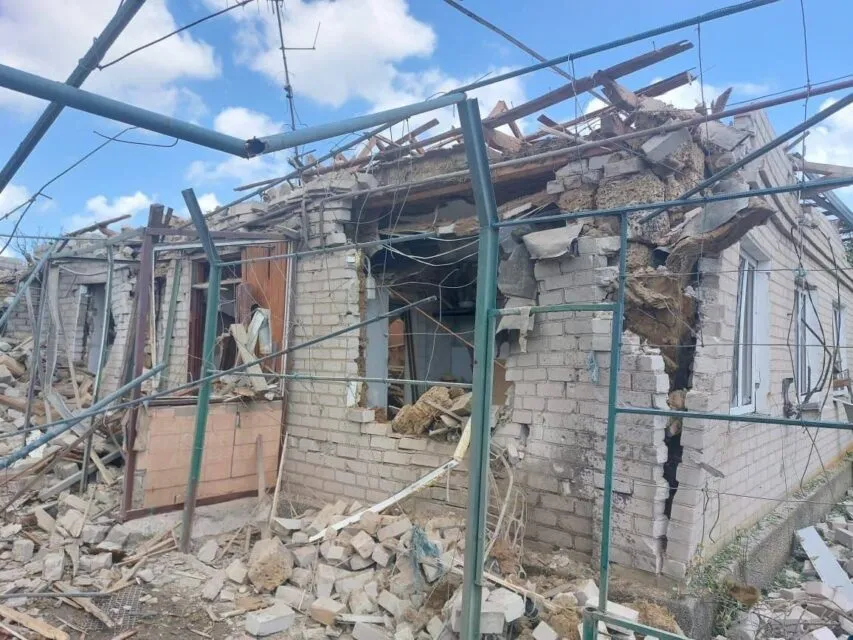 The photo from open sources
May 29, 2023, 15:05
Occupant strikes hit Pokrovske community in Dnipropetrovsk region, one dead and nine wounded reported – Mykola Lukashuk
One person was killed, and nine were wounded as a result of an enemy Monday, May 29 attack targeting the Pokrovske community in the Dnipropetrovsk region. A child born in 2011 is among the injured. Two houses were completely destroyed, and 30 were damaged.
Mykola Lukashuk, Head of Dnipropetrovsk Oblast Council, Deputy Chair of the Dnipropetrovsk Oblast Defense Council, provided the relevant information at a briefing at the Media Center Ukraine – Ukrinform.
"This is the Synelnykove district, the Pokrovska community, which borders Donetsk and Zaporizhia Oblasts. It's all in close proximity to each other. The rocket attacks were carried out at around 11:28 AM targeting two settlements leaving one house demolished, 19 houses damaged in one of the settlements, and one house was completely destroyed, and 11 homes were ruined in the second community. That is, in total, two houses were totally destroyed, and 30 houses were damaged to varying degrees. Three people, including a child born in 2011, now all injured, were staying in one of the houses when the attack took place, all of whom were injured. A woman over 50 while outside on the nearby street at the time of the attacks is now dead. Thus, we had a total of 9 wounded, including a child born in 2011," he said.
Read more: https://mediacenter.org.ua/news