Back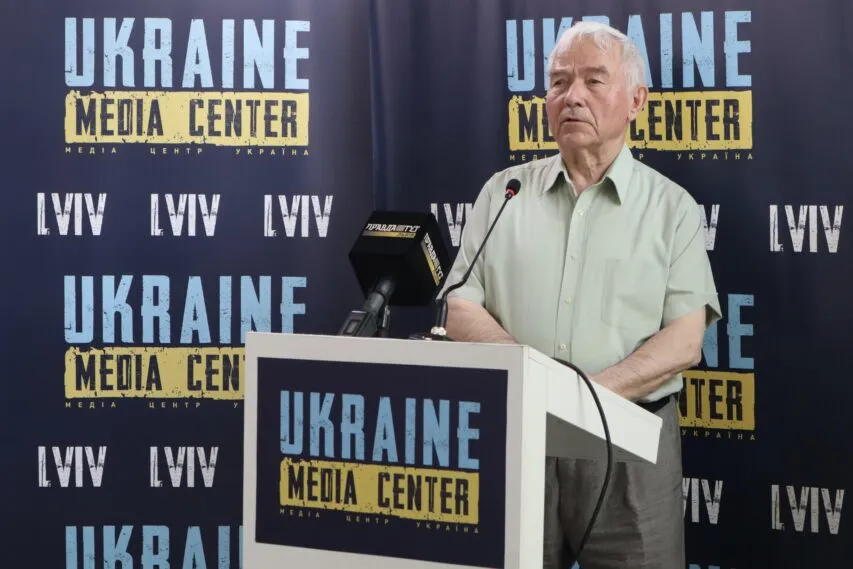 June 29, 2023, 17:39
Not only Ukraine will suffer from the consequences of a possible terrorist attack at the Zaporizhzhia Nuclear Power Plant
The radiation cloud can cross the Ukrainian border in a few hours, depending on weather conditions. And the radiation water from the Dnieper River will quickly get into the Black Sea and reach other countries. But the areas within a 10-km radius of the zone near the ZNPP will be most affected, said the press briefing at the Media Center Ukraine-Lviv.
"If the Russians stage a terrorist attack on ZNPP, the consequences will be severe. However, it will not resemble an atomic bomb strike or a Chornobyl accident. The reactor vessels at Zaporizhzhia NPP are well protected from overheating or external factors. The plant also has a supply of water to cool the reactors, which still need cooling even when they are inactive", said Mykhailo Semerak, Head of the Department of Heat and Power Engineering, Thermal and Nuclear Power Plants at Lviv Polytechnic.
Experts urge not to succumb to the hype of iodine-containing drugs and not to use them without a doctor's recommendation. The reactors at ZNPP are shut down, and in the event of a hypothetical accident or terrorist attack, the release of radioactive substances will not contain iodine isotopes. Therefore, there is no need for iodine prophylaxis now.
Watch the full video on the YouTube channel(in Ukrainian).
📍Media Center is located at 20 Ruska Street and functions as a co-working space from 10:00 AM to 6:00 PM.
Contact phone:
+38 067 652 91 97
Read more: https://mediacenter.org.ua/news