Back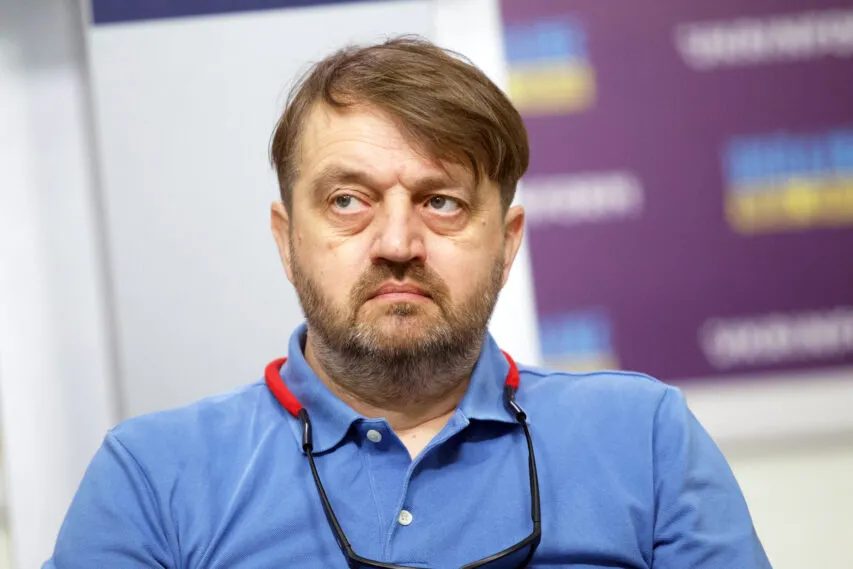 July 17, 2023, 17:01
Not only complications over the course of the disease, but also long-term consequences – Fedir Lapii on the need for measles vaccination
According to European statistics, one in 1,000 people die from measles. Measles infection rate periodically rises. The previous increase in Ukraine was recorded in 2017-2019, when over 120,000 people fell ill and more than 50 died.
Fedir Lapii, Head of the National Technical Group of Experts on Immunization, made this statement during the discussion of the launch of the measles vaccination campaign at Media Center Ukraine – Ukrinform.
He explained that measles is a very dangerous disease that can cause complications not only during its course in the form of otitis, pneumonia or damage to the nervous system, but it can also have long-term consequences.
"After the 2017-2019 outbreak, in 2022-23 we already observed cases of long-term consequences of measles – this is the so-called subacute sclerosing panencephalitis. When a child in the first year of life gets through measles easily, but after about five years, the virus remains in the body after the child's sickness. For most people, the virus disappears from the body, but in rare situations it remains. And after an average of five years, it begins to affect the brain. The disease that always ends fatally, we have no medicine for either measles nor this disease caused by measles – subacute sclerosing panencephalitis. This is the slow death of a child, it is very tragic. But this is something we can prevent," he explained.
According to the National Technical Group of Experts on Immunization, during the measles epidemic, about 30-40% of patients are hospitalized, which results in the same load on the healthcare system as during the peak of COVID-19 infections.
"It is very important for us in the conditions when the ruscist federation's (war – Ed.) against Ukraine, and we should not give a chance to measles or other infectious diseases to weaken us. Between 30% and 40% of measles patients are hospitalized. This is the same inpatient load as during the peak of COVID-19. We must not overload hospitals, because we need them for the wounded," he emphasized.
Fedir Lapii noted that in the matter of prevention of measles among adults, it is necessary to create a barrier to the disease among children.
As reported, on July 17, a measles vaccination campaign was launched in Ukraine. According to Ihor Kuzin, Ukraine's Chief State Sanitary Doctor, at least 260,000 children need to be vaccinated against measles in Ukraine.
Read more: https://mediacenter.org.ua/news